Electron Issue 109
Keeping you up to date with the latest regulatory changes, exam reports, technical issues, consultation results and other issues affecting electrical workers - published August 2021.

Presiding Member's update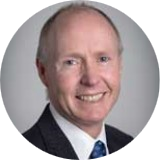 Clean car rebates came into effect on 1 July 2021. Their introduction has seen an upsurge in electric vehicle sales. With increased sales will come increased demand for in-home electric vehicle charging.
It is important that electrical workers who are asked to install home vehicle chargers are aware of the safety and compliance requirements that apply. In particular, electrical workers should be aware of the different modes of charging and the types of residual current devices that are required.
Energy Safety has put together guidelines for safe electric vehicle charging. You should download and refer to these prior to undertaking an electric vehicle charging installation.
Safe electric vehicle charging guidelines(external link) - WorkSafe New Zealand
Understanding safety and compliance requirements for electric vehicle charging is a good example of an area where electrical workers should continue to develop their skills and knowledge.
The Board's Competence Programme aims to provide topical updates. However, electrical workers only attend this once every two years, and a lot of change can occur between one attendance and the next.
Electrical workers should be undertaking their own professional development opportunities to upskill in new areas and to keep abreast of changes to standards and regulations. This can be achieved by attending courses, subscribing to and reading updates from key bodies such as Standards New Zealand and Energy Safety, and by downloading and reading electrical standards they may not be familiar with, from the Board's Standards Portal.
Electrical Workers Registration Board portal(external link)
Mel Orange
Presiding Member
Registrar update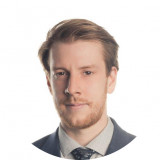 Kia ora koutou,
Welcome to the August 2021 edition of the Electron.
Electrical Workers online survey
Firstly, I would like to thank all electrical workers who took the time to respond to the online survey sent out in June.
This feedback will help us review and improve key services for electrical workers and will support the Board to continue effectively carrying out all its legislative functions.
Although results and suggestions from the survey have yet to be fully reviewed, I am pleased to let you know there was a good response rate. In the next edition of the Electron I will be in a better position to share some of the key findings.
Featured Standard
This month the Board features Standard AS/NZS 3004.1-Part 1: Marinas and boats. This standard is mandated in legislation and sets the requirements for electrical installations in marinas, including the periodic testing and inspection provisions.
I recommend any person working or intending to work with marinas/boats to be familiar with this standard.
Consultation on Standard AS/NZS 3019
A draft of cited standard AS/NZS 3019:2021 Electrical installations - Periodic assessment, is now open for public consultation.
This draft differs from the current version and includes a new section that is specific to New Zealand. This section may be applied to increase the safety of an older existing installation.
Anyone interested in learning more or providing feedback on these proposed changes can do this using the link provided in the article.
Unsafe wiring practices
This edition of Electron contains an article highlighting areas of concern in relation to a number of unsafe wiring practices that do not comply with Section 3 of AS/NZS 3000.
All licensed electrical workers involved in installation wiring should be thoroughly familiar with Section 3 of AS/NZS 3000. If you are not, or believe it may be time to refresh your knowledge, then I strongly recommend you take some time to become familiar with its requirements.
Update on new online platform for electrical workers
I am pleased to report that work on the online platform for electrical workers, as part of a project to improve services for electrical workers (see Electron 108), has now progressed to the testing phase.
Updates on these system changes and guidance on using the new system will be available at a later date.
Guidance will ensure you are well prepared and the team is working on making the transition as seamless as possible.
Thank you for taking the time to read Electron. If you have any comments or suggestions for future editions please let me know by emailing Registrations@ewrb.govt.nz.
Duncan Connor
Registrar of Electrical Workers
Standard of the Month
AS/NZS 3004.1 Electrical Installations – Part 1: Marinas and boats. (See note below)
Part 1 of this standard specifies the requirements for electrical installations that are associated with marinas, including those that supply electrical power to boats. It also sets out the periodic testing and inspection required for existing marinas.
Note: the requirements for installations in boats is covered separately in AS/NZS 3004.2.
AS/NZS 3004.1 is cited in regulation 75(external link) (Periodic assessments) of the Electricity (Safety) Regulations 2010, and states that low voltage installations in marinas must be assessed for electrical safety in accordance with AS/NZS 3004.1.
This standard details the periodic assessment requirements including visual inspection, electrical testing on RCD's, isolating transformers and prescribes a form that is used to document the periodic assessment.
The construction or alteration of electrical installations in marinas must be carried out in compliance with AS/NZS 3000 and the additional requirements of AS/NZS 3004.1.
AS/NZS 3004.1 and over 90 other electrical Standards are available for all licensed electrical workers to access for free from the Board's portal.
Safe and compliant wiring systems
There are a number of important considerations and provisions to make with the selection and installation of wiring in installations.
Recurring areas of concern that have come to the attention of the Board include:
insufficient separation or segregation of low voltage and extra low voltage wiring
incorrect colour identification and sleeving of "fixed wiring" installation conductors
incorrect connection of imported appliances and equipment
Segregation of low voltage and extra low voltage wiring
Substandard installation practices present safety risks. Causes of these safety risks include insufficient separation of low voltage power/lighting circuits and extra low voltage services such as data, security, fire or telecommunications. These include immediate hazards associated with the potential for higher voltages to enter lower voltage circuits, or other detrimental effects on the extra low voltage networks.
Examples of best practice for ensuring installations are done compliantly, and are safe from hazards or other detrimental effects, are available through this link to the EWRB toolbox.
What do I need to know about installing data and telecommunication cables?
It is also important that electrical workers are familiar with the provisions set out in section 3 of AS/NZS 3000 for the segregation of cables of different voltage levels.
Colour identification of conductors used in installations
Table 3.4 of AS/NZS 3000 (wiring rules) clearly sets the function and colour identification of phase neutral and earth conductors that must be used for wiring installations.
When wiring installations, electrical workers should always use cables that are manufactured to the correct NZ standard and connect them for the correct function.
The wiring rules do, however, permit, within strict limitations, that conductors may be identified (other than their manufactured colour) by using sleeving that corresponds with requirements of table 3.4. Care must be taken if this is done, as incorrect colour identification of conductors can pose a serious risk of shock or electrocution for the public, or people who alter existing installations later.
One of the most important restrictions section 3 of the wiring rules mandates is that a green or green/yellow conductor (earth) should never be used or sleeved to indicate it as a phase or neutral.
Before any alteration work is carried out on existing wiring it is recommended that all cores, including earth conductors, are individually tested to confirm they are connected and used correctly for the intended purpose as a phase neutral or earth.
Imported appliances and equipment
As mentioned above, it is important to note that the correct NZ colour coding must always be used for the "fixed wiring" of an installation.
However, in many cases these requirements will differ from the internal wiring of imported equipment or appliances, including European flexible cords and cables, since they can be subject to different standards and colour codes.
Therefore, care needs to be taken when connecting imported appliances, equipment, flexible cords and cables, and wiring associated to the installation. It is always recommended that detailed testing be carried out on these conductors to verify their function or purpose before connection to the installation, rather than making assumptions.
More detailed information on this topic is available in section 3 of AS/NZS 3000, which includes tables 3.1 and 3.2. These show which European cable colours and functions match which NZ flexible cords, flexible cables and equipment wiring.
Profile of a Future Board member programme participant
Thomas Wiseman has been the Operations Manager at a Taranaki-based industrial instrumentation, electrical and control system company since mid-2018. He has been in the industry for 12 years, beginning his electrical apprenticeship in 2009, qualifying in early 2013, and joining his current company as a Maintenance Technician on an Oil and Gas site later in 2013.
Thomas has completed a Level 5 qualification in Industrial Measurement and Control, a hazardous areas certificate, his electrical inspector registration and is currently working towards a diploma in business. He has also been involved in a start-up looking to find new applications for technical expertise in the oil and gas industry.
Thomas took part in the Board's 2019 Future Members Programme – an initiative that gives aspiring leaders an idea of what being on the Board is like.
He is passionate about technology, sustainability, and finding solutions to high-level problems, so the Board's Future Members Programme was a natural fit for him.
Electron recently spoke with Thomas about his motivations to get involved in the programme, his experience and advice for anyone considering getting involved in the 2021 intake.
What is the Future Members programme?
Future Members is a one year programme designed for electrical workers who want to get a better understanding of what the Board does and what it's like to be on the Board. It's a great opportunity for anyone interested in being a future board member.
Supported by their employer, Electrical workers register their interest in the Programme with the Board. Then if they are lucky enough to be selected they get a mentor, training and an induction. They then join the Board for a number of meetings.
While they don't get to vote on Board decisions while in the programme, they're encouraged to contribute to Board discussions to get the most out of the programme.
What made you want to get involved?
When I recently moved into senior management I got really interested in learning more about strategic work and the idea of governance.
I had been looking at background material from the Institute of Directors, but I wanted to get extra, hands-on insight into what governance and leadership within the electrical trade actually looked like.
What was involved in the programme?
I was paired up with a board member, who became my mentor, and was given agendas and documents to review before I attended any meetings.
For my first meeting I was there to monitor and observe, although once they went into Board-only time they included me in discussions, giving a lot of the background and context for why things were happening.
Sitting in on these Board meetings involves a lot of critical thinking. I learned how to manage conflicts of interest between strategic discussions, and my day-to-day role. There's a lot of personal integrity involved in being a board member.
What was a highlight of the programme for you?
A highlight for me was the chance to get involved in those strategic discussions, and contribute to conversations about the future of the electrical industry.
There's a perception out there that the Board are in charge of regulations, so getting a clearer understanding of how the Board works and what it does was a great opportunity.
Through that process you also get a sense of what governance looks like in the electrical sector, and whether you'd want to get involved in that as part of your career.
Who would benefit from the programme?
I'd recommend this programme to anyone in the industry who wants to be a leader, or wants to get a better understanding of how decisions affecting the electrical industry are made.
The programme is invaluable in terms of understanding the strategic direction of the industry. If you're interested, I would definitely encourage you to apply for it. Talk to your employer about the programme and how it aligns with your career goals.
---
Expressions of interest for the programme are open now. To apply, send a curriculum vitae and a covering letter detailing why you want to join the programme and how it assists in your career development to info@ewrb.govt.nz.
Changes to the licensing system
In the last edition of Electron we told you that the licensing system you use to become registered and to renew your licence is being replaced. We are pleased to announce the new system will be introduced in September.
What is going to be different about the new system?
You will need to register with the new system –once you're registered we'll have your profile ready for you.
When you go to log in for the first time you will have three account options: your existing RealMe account, a Microsoft account or a Google account. You can choose whichever service suits you best.
The account you choose the first time you log in will be the one you use every time in the future.
The new portal will also have some additional self-service options. For example, you will be able to submit and review your own applications online for a wider range of licences or registrations.
An online guide will be available which will show what the system looks like and how to easily complete an application. This guide will also be printable.
What isn't changing?
The requirements for registering and renewing your licence are still the same. For a renewal, for example, you will still need to be up-to-date with your competency training, and have a valid photo if you wish to change your current photo. You will need to ensure your contact details are up-to-date and make a payment of $250 for a two year licence.
How will my upcoming licence renewal be impacted?
If you are due to renew your licence soon, we will email you with details about how to access the new system.
More information on how to access and use the system will be available on the Electrical Workers Registration Board (EWRB) website.
How will the system be replaced?
The information held in the old system will be transferred to the new system. During this changeover there will be a scheduled period of time where you will not be able to access the old portal. There will be a banner on the EWRB website to highlight when the system is unavailable.
If your licence application is due to be processed during the changeover we will email you before your due date to guide you through this process.
There will also be a banner on the EWRB website letting you know when the new system is live and that you can log in for the first time.
What happens after the system has been replaced and if I need help?
You will continue to go to the EWRB website to apply for registration and to renew your licence. There will be information on the website explaining how to access and use the system, and complete your application.
I have just renewed my licence, what do I need to do?
There is no requirement for you to log-in to the new portal until you need to update your contact details, check your competence training, or renew your licence in 2 years' time.
Have your say on changes to Standard AS/NZS 3019:2021 Electrical installations - Periodic assessment
A draft Standard was prepared by the Joint Standards Australia/Standards New Zealand Committee EL-001 Wiring Rules, to supersede AS/NZS3019:2007, Electrical installations — Periodic verification.
This document differs from that previous edition in a number of ways, including:
For New Zealand a new Section 6 has been added. This would be applied where the safety of an existing installation should be of a higher standard than that which applied at the time(s) of original construction of the various parts of the installation, but where full compliance with the current requirements for a new installation is not warranted or required.
Disciplinary hearings
The Board only dealt with one disciplinary matter in April 2021. The case was the result of the electrical worker being unable to complete the work and an ensuing commercial dispute.
Prosecutions
EWRB v Brent Ayton
On 15 June 2021, Brent Ayton was sentenced on one charge of holding out to be a licensed electrician.