Electron Issue 121
Keeping you up to date with the latest regulatory changes, exam reports, technical issues, consultation results and other issues affecting electrical workers - published 16 August
Presiding Member's update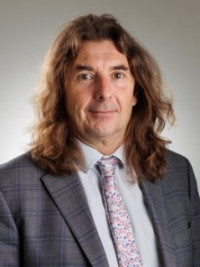 Kia Ora
Well, it is August already and before we know it Christmas will be upon us. It has been a busy year to date for the board with an unusually high number of disciplinary matters to deal with, but we are catching up now. The board does try to progress matters as quickly as possible but still must ensure due process is followed.
Please take the time to read this month's Electron as there are some interesting articles included.
As always, if there are any ideas for articles you would like to see in the Electron, please forward your ideas to us.
Russell Keys
Presiding Member
Registrar update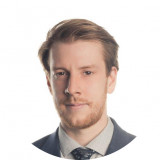 Kia ora koutou
Welcome to another edition of Electron.
I hope you are all making it through winter ok and managing to keep warm.
I want to take the time to remind you about the MATES programme available to you as workers in the construction industry. If you or someone you know in the industry is struggling with mental health or needs help, call 0800 111 315. You can find out more about the MATES programme on their website.
mates.net.nz(external link) — Mates in construction
Take care, work safely, and thank you for taking the time to read this edition of Electron.
If you have any comments or suggestions for future Electron editions, please let me know by emailing Registrations@ewrb.govt.nz
Duncan Connor
Registrar of Electrical Workers
Summary of submissions published for the review of Occupational Regulation
In February this year, the Ministry of Business, Innovation and Employment (MBIE) asked for feedback on the following areas as part of the occupational regulation reforms in the building and construction sector:
Scope of a proposed code of ethics for Electrical Workers and Plumbers, Gasfitters and Drainlayers
Proposed changes to the licensing and supervision areas for the Licensed Building Practitioners regime, and the competencies and minimum standards that must be met to be licensed
Future of the Registered Architects Act 2005.
643 responses were received from a broad range of stakeholders across the building and construction sector. MBIE has published a summary of these on their website.
Occupational regulation reforms in the building and construction sector(external link) — Ministry of Business, Innovation and Employment
Next year, MBIE will consult on the Electrical Workers regime, the Plumbers, Gasfitters and Drainlayers regime, and the Registered Architects regime. Over the next year, MBIE will undertake targeted consultation to confirm the changes to the Licensed Building Practitioner regime's supervision and licensing areas.
The purpose of the occupational regulation reforms is to ensure each of the regimes are effective, fit for purpose, and moving towards a consistent approach across the sector. These reforms are part of a series of changes to the wider building control system called the Building System Reforms. The Building System Reforms aim to lift the performance of the building regulatory system, ensuring building work is done right the first time and providing fairer outcomes if things go wrong. These reforms seek improvements to ensure building work can be done more efficiently and that buildings are safe, healthy, and durable.
Standard of the Month: AS/NZS 3010
AS/NZS 3010 (Australian /New Zealand Wiring Rules), Electrical installations – Generation sets
This Standard sets out the minimum safety requirements related to the use of the generating sets for the supply of electricity at low voltage, that is, not exceeding 1000 V a.c or 1500 V d.c.
The Standard applies to electricity generating sets that are driven by internal combustion engines, and forms any of the following:
Normal supply source for electrical installations.
Alternative supply source for electrical installations.
Electrical supply source for the connection of electrical appliances and portable tools.
Supply sources that operate in parallel with the normal supply in the electrical installation.
AS/NZS 3010 is one of over 90 other standards available for all licenced electrical workers to access from the Board's portal:
Working near low voltage overhead electric lines
With an increasing amount of construction underway across the country, safety concerns have been raised with the Board about substandard management practices particularly when this work is carried out in proximity to overhead electric lines within installations.
This work can involve construction of temporary structures such as scaffolding and use of mobile or other fixed plant which increase the electrical risk and potential for accidents. These risks may not be limited to persons working on sites, but could also compromise the safety of homeowners or the public where the work is being done.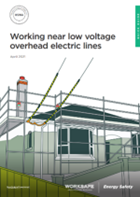 Guidance to assist with identifying, assessing, and managing work risks are outlined in the following WorkSafe Energy Safety guide.
Working near low voltage overhead electric lines(external link) — WorkSafe New Zealand
Key points before starting work
Identify all low voltage overhead electric lines in the area where work will be carried out
Assess the risk of harm
Eliminate the risk of electric shock by isolating the electricity supply to the overhead lines
If elimination is not reasonably practicable, minimise the risk by following the suggestions in this guide.
Electricity retailers have contractors who can isolate the electricity supply to a property on request. For the contact details for all electricity retailers in New Zealand, go to the Utility Disputes website.
Energy Complaints Scheme(external link) — Utilities Disputes
Transpower restores Hawkes Bay and Tairāwhiti near to pre-cyclone security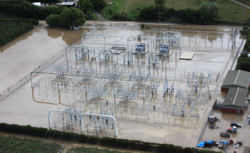 Transpower has worked tirelessly to progressively restore security of electricity supply to Hawke's Bay and Tairāwhiti since Cyclone Gabrielle flooded their critical Redclyffe substation on February 14. Working alongside their local lines company partners Unison Networks and Firstlight Network (formerly Eastland), their staff, crews, and contractors have put 38,000 hours of work into restoring supply to near pre-cyclone levels. This work reduces the chance of equipment being impacted by future flooding events. More work remains to be done. Transpower is considering options for the future of the Redclyffe site. More information is available on Transpower's dedicated Hawke's Bay and Tairāwhiti recovery page:
Hawke's Bay and Gisborne power outage(external link) — Transpower
Incorrectly completed Certification
Through their investigations and disciplinary hearings, the Board has identified the detrimental effect of incorrectly completed Certificate of Compliance (CoC) or Electrical Safety Certificates (ESC) on electrical workers. CoC and ESC forms are essential legal documents that are intended to be relied upon by both the client and electrical worker. They provide evidence and assurance that any work carried out was done so lawfully and safely. Some electrical workers subject to a dispute or complaint and have been relying on a CoC or ESC that has been deemed invalid.
WorkSafe - Energy Safety have provided the Board with their findings into some the common areas of regulatory breaches relating to CoC's and ESC's as part of their Electrical and Gas high risk data base (EGHRDB) auditing programme:
In many cases, certificates appeared to be based on an earlier version that contained several errors that have since been updated (refer to Electrical (Safety) Regulations (ESR) Regulation 66(1)(a) (ii)). Current versions of certificates and templates are available on the following websites:

WorkSafe Energy Safety
Electrical Workers Registration Board

The certificates indicated they relied on a Supplier Declaration of Conformity (SDoC), however these were not attached nor had a specific link provided. When relying on an SDoC, Manufacturer's instructions, or a Certified Design, the certification must identify what was used as per Regulation 66(1)(d).
The certificates do not identify the type of supply system that the installation or part installation is safe to connect too as per regulation 66(1)(e).
The certificates do not give the date or dates on which the work was completed, or the period within which it was carried out as per regulation 67(2)(e).
The certificates do not clearly specify if it applies to the whole installation or part of the installation. If this is not clear, the default is assumed to refer to the whole installation as per regulation 67(1)(f)).
Within the ESC there is a requirement for two dates; the date the ESC was issued, and the date the connection was carried out.

The issue date of the ESC must be as soon as practicable after the installation is connected to the supply, but in any case, no later than 20 working days after the connection date as per regulation 74C.
The connection date must not be before the inspection date. The connection date must be on or after the date the inspection is carried out as per regulation 73A and 74A.
Additional guidance
In addition to the above the Board are aware that an inspection of a high-risk installation incorrectly relied on a CoC that had been issued by an electrical worker that was not licenced at the time the work was carried out. This is a timely reminder for Inspectors to always check the public register to ensure the certifying electrical worker is authorised.
Disciplinary hearings
Recent disciplinary cases heard by the Board follow. 2 of the cases involved negligently created a risk of serious harm or significant property damage contrary to section 143(b)(ii) of the Act.
Significant property damage is not defined in the Act. Section 16(1)(b)(ii) of the Act, which relates to notification of accidents, also refers to serious harm and to property damage.
When dealing with matters, the Board considers significant property damage in section 143(b)(ii) should be interpreted in line with the definition in section 16(1)(b)(ii), and it applies that definition.
Prosecutions
EWRB v Yu-Chien Lee and ASX Construction Ltd
On 2 June 2023, Yu-Chien Lee and ASX Construction Ltd were sentenced on charges of performing unauthorized prescribed electrical work and employing a person to do unauthorized prescribed electrical work, respectively.
Read the full notice – EWRB v Yu-Chien Lee and ASX Construction Ltd