Electron Issue 097
Keeping you up to date with the latest regulatory changes, exam reports, technical issues, consultation results and other issues affecting electrical workers - published August 2019.

Presiding Member's update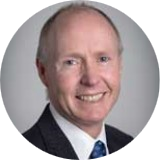 The licensing renewal round for 2019 was completed at the end of July. Electrical workers who have not relicensed are no longer authorised to carry out prescribed electrical work. It is a good idea to check the licensing status of those you are working with to ensure that they are licensed – don't presume that they are. The Board often deals with complaints where electrical workers have taken others at their word regarding licensing and have been caught out as a result.
To relicense, electrical workers needed to have completed the Board's Competency Programme. The Board is looking at possible changes to the competency programme to allow for continuous learning. The reality is that change is now a constant; health and safety provisions, electrical standards and acceptable working practices are continually under review. Waiting two years to complete a competency programme to find out what has changed in the meantime is often too late. Electrical workers need to be aware of changes as they occur and they have a duty to keep themselves up to date.
Industry organisations can assist with on-going learning. I recently attended and presented at a Master Electrician's Road Show which was designed to update and upskill electrical workers. I also attended the Electrical Engineers Association's Annual Conference; both were exceptional events. The Board commends these sorts of initiatives and encourages electrical workers to seek out training where they think they need it and to keep themselves updated. A good idea is to sign up for newsletter updates from the likes of Standards New Zealand's Touchstone and Energy Safety's newsletter.
Electrical Workers also need to be mindful of what their personal competence is and to only work within that competence. If they are looking at engaging in an area of work that they have not previously encountered, they should first upskill themselves. This can be done by completing a relevant course or by working with another skilled and knowledgeable person to obtain the knowledge and skills required.
Mel Orange
Presiding Member
New Board Members and Aspiring Board Members
Two new members, Ashley Yan and Russell Keys, joined the Board in June.
Registrars renewal round update – out with the old, in with the new!
The last biennial renewal round for electrical worker (EW) practising licensing was completed on 30 June with 90% of the expected 28,000 renewals completed by the due date. The new renewal date for individuals is now based on their initial registration month, meaning that all licence renewals will be evenly spread over a 2 year period.
AS/NZS 4836:2011 – Your Best Safety Friend?
AS/NZS 4836 deals with "safe working on or near low-voltage electrical installations and equipment". It covers a wide range of safety issues that electrical workers face every day.
Complaint Hearings
This article picks up from a series of articles about the disciplinary process in the Electricity Act and focuses on what happens at a disciplinary hearing. Previous articles have covered investigations of complaints, making complaints and avoiding them.
Disciplinary cases
The following is a summary of the hearings held by the Board over the period of April - June 2019.