Electron Issue 111
Keeping you up to date with the latest regulatory changes, exam reports, technical issues, consultation results and other issues affecting electrical workers - published December 2021.

Presiding Member's update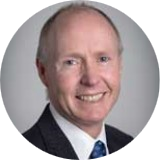 The past year has been a disruptive but productive one for the Board. Its review of the Electricity Act was completed and tabled in Parliament, consultation was completed on a draft Gazette Notice regarding proposed changes to classes of licence, and a new licensing system was implemented. It is hoped that the Board will return to business as usual in 2022, and that it can get back to engaging, in person, with electrical workers.
The Board's report on the review of the Electricity Act is available on its website, and you can view this here.
Section 158 Review of the Electricity Act
It makes recommendations on amendments to the Electricity Act that the Board considers are necessary or desirable. The Board's overall perception of the legislative framework was that it operates well but that it could be improved in key areas.
The Board will consider the feedback it received on its draft Gazette Notice at its December meeting. There was a pleasing level of engagement from the industry on the draft Notice, and it was encouraging to see general support for the proposals.
The new licensing system went live in October. The old system had well and truly run its course, and the new system enables self-service and allows for future registration, licensing, and competence developments. I would like to thank the Registrar and his team for the work they put into developing and implementing the new system. I would also like to thank them and fellow Bord Members for all their work during the year.
Finally, I wish all electrical workers a merry festive season and a prosperous New Year.
Mel Orange
Presiding Member
Registrar update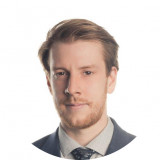 Kia ora koutou,
Welcome to the December 2021 Electron. There are several important articles I would like to highlight in this edition.
Periodic assessments of construction sites
This has certainly been a challenging and busy year across all sectors of our industry, none more so than in the construction and building area, where projects have been delayed through supply and other work restrictions.
This has meant worksites and associated temporary electrical installations that supply power to them are remaining in use longer than was originally planned or anticipated. This situation can increase the electrical safety risk on those sites when fittings and equipment are subject to longer periods of "wear and tear" in construction environments.
The Standard of the month article on AS/NZS 3012 sets out the legal requirements for the regular verification and frequency of the checks and tests that must be carried out on construction and demolition sites. This article also has helpful guidance on setting up electrical supplies on smaller construction sites and useful safety checklists.
I would encourage all persons working within that sector of the industry to be familiar with the requirements of this Standard and the other construction safety guidance provided.
Energy Safety updates
There are a few important updates from Energy Safety which include information on NZ requirements for the supply, sale, and compliance of Residual Current Devices (RCDs) in NZ. There are also details of a prohibition notification identifying unsafe non-compliant TPS (tough plastic sheathed) cable and the final date for its removal from service.
Key safety updates are regularly posted by WorkSafe and Energy Safety as required. For those who have not done so already, I would recommend you keep up to date by subscribing to these online safety bulletins. Subscription is available through the WorkSafe website here.
Subscribe to WorkSafe(external link) — WorkSafe.
Non-compliant certification
Certification that has not been fully or correctly completed is one area that regularly comes to the attention of the Board in the course of investigations and disciplinary hearings. Energy Safety has advised that while carrying out their regular auditing of documentation on the High-Risk Data Base (HRDB), they will now be taking a firmer approach and issuing infringement notices for non-compliant certification.
I would like to take this opportunity to remind all persons issuing certification that these documents are legal forms. If they are fully and accurately completed, they remain one of the best forms of defence should things go wrong.
EWRB Toolbox
You will notice the Energy Safety article on non-compliant certification contains a link to certification information contained in the EWRB Toolbox.
The Toolbox is an online educational resource for electrical workers that has been developed by the Board. I would encourage those who have not yet viewed it or just wish to refresh their knowledge in some key areas to look through the information it contains.
If you are training or mentoring other electrical workers, it may also be helpful to make those persons aware of this resource to assist them in building up their industry knowledge.
While the Toolbox remains a work in progress, I suggest it would also be a good opportunity when refreshing your knowledge to provide feedback to the Board around what further information you would like to see included or how it could be better presented. It is available for viewing from this link.
Finally, for me personally, this year has been an exciting and productive year, though not without its challenges. It has been a privilege and pleasure to serve as the Board's Registrar, and I look forward to engaging with you all in the New Year.
This will be the final Electron for the year, so I wish you the best for the holiday period. Don't miss the opportunity to spend some quality time with whanau, friends and family.
Thank you for taking the time to read Electron. If you have any comments or suggestions, please let me know by emailing them to Registrations@ewrb.govt.nz.
Duncan Connor
Registrar of Electrical Workers
Standards of the Month
Featured standards
AS/NZS 5762 In-service safety inspection and testing – Repaired electrical equipment
This Standard is for single and multiphase equipment that has been repaired or undergone servicing and includes equipment for domestic and workplace environments.
While all such equipment shall be subject to the inspection and testing regimes provided in AS/NZS 3760, it is important to appreciate AS/NZS 5762 specifies additional key inspection parameters to protect against mechanical injury, shock, and fire risks before the appliance re-enters service.
AS/NZS 5762 is also cited in Regulation 90 of the Electricity (Safety) Regulations 2010 (Testing appliances after certain work done on them) as a means of compliance.
Regulation 90 of the Electricity (Safety) Regulations 2010(external link)
AS/NZS 5762 and over 90 other electrical Standards are available for all licensed electrical workers to access from the Board's portal:
Electrical Workers Registration Board portal(external link)
AS/NZS 3012 Electrical installations — Construction and demolition sites.
AS/NZS 3012 sets out the requirements for the wiring and ongoing safety verification of installations supplying commercial construction, domestic housing, and demolition sites.
This Standard specifies the various assessment inspection and testing procedures, and frequency that needs to be followed, on all electrical components of these sites, including builders' temps, powered site sheds, cabling protection, switchboards, RCD's, and other equipment.
The periodic assessment of construction and demolition installations is mandated in Regulation 75 of the Electricity (Safety) Regulations 2010 (Periodic assessments of certain installations). It places obligations on the owners and operators of these sites to ensure they are regularly assessed for electrical safety.
Regulation 75 of the Electricity (Safety) Regulations 2010(external link)
These assessments must be completed at specified intervals by an authorised person, in accordance with AS/NZS 3012 for the issue of a record assessment form, as prescribed in the Standard.
AS/NZS 3012 and over 90 other electrical Standards are available for all licensed electrical workers to access from the Board's portal:
Electrical Workers Registration Board portal(external link)
It is important that regular safety verification checks and tests are carried out on construction and demolition sites to ensure electrical safety is maintained. Even more so now that some building and construction activity has been delayed for various reasons, and those installations and equipment supplying power to them are remaining in service longer than was originally anticipated.
Further information, along with guidance on electrical safety in construction, can be obtained from handy WorkSafe fact sheets, which can be found via the following link
Electrical safety on small construction sites(external link) — WorkSafe
Toolbox Update
Non-compliant RCD's & NZ requirements on supply/sale of RCDs and changes – Energy Safety.
Energy Safety has audited the compliance of RCDs in New Zealand. The audit identified several RCDs that were non-compliant, some of which were unsafe.
Suppliers and installers of RCDs are reminded that, in New Zealand, RCDs are declared as both high-risk articles under ESR 84, and medium-risk articles under ESR 83. Therefore, they require a recognised approval or EESS registration and a Supplier Declaration of Conformity (SDoC).
An RCD intended for connection to New Zealand standard low voltage electricity supply must be marked with 230 V or 400 V, or a voltage range including 230 V or 400 V, e.g., '230/240 V' or '400/415 V'.
Electricians are reminded that in order to avoid installing unsafe RCDs they should verify that any RCDs they install are marked as being suitable for use at 230 V or 400 V.
Suppliers are reminded that all approvals or EESS registration and test reports must confirm compliance of the RCD at 230 V or 400 V.
For enforcement purposes, RCDs marked 240 V or 415 V that were imported before 31 December 2020 may be supplied, provided that test reports confirm the RCDs comply with the testing requirements specified in AS/NZS 3190 at 230 V or 400 V.
TPS cable prohibition reminder from Energy Safety
Registered electrical workers are reminded of the prohibition of the use of the non-compliant and unsafe TPS (tough plastic sheathed) cable marked Certificate No. EESS-150102-0 and manufactured by Shanghai Jiukai Wire & Cable Co Ltd, comes into effect on 2 May 2022.
This cable must be removed from service by then.
For more information, please see the following link to the Gazette notice
Electricity Regulations (TPS – Cable Supply and Installation) Notice 2018 - 2018-au1501(external link) — New Zealand Gazette
Energy Safety tightens up approach to incorrect electrical safety documentation
All high-risk prescribed electrical work (PEW) must be documented and entered into the High-Risk Data Base (HRDB) within 20 working days of the work being inspected. Energy Safety monitors the use of the HRDB by auditing electrical safety certification documentation of high-risk PEW carried out by electrical workers. This documentation includes Certificates of Compliance, Records of Inspection and Electrical Safety Certificates.
The certification regime has been in place since 2013 and relies on electrical workers providing safety information about the work they have carried out on an installation. Therefore, as a requirement of the Electricity (Safety) Regulations 2010 (the Regulations), it is vital the documentation is completed correctly, on time, and in accordance with the Regulations.
In the past few years, Energy Safety has taken an educational rather than an infringement approach. This, in most cases, has resulted in offering guidance where they found non-compliance within the documentation issued by electrical workers.
Energy Safety is now changing its approach. Where the electrical safety certification documentation clearly does not meet the requirements of the Regulations, in most cases, they will now be issuing formal warnings and infringement notices, with supporting education as needed.
Energy Safety and the EWRB encourages electrical workers to ensure all safety checks are conducted carefully and thoroughly and that the associated electrical safety documentation meets the requirements of the Regulations. Furthermore, it is important to take time to review all internal procedures for testing and certification to ensure they are consistent with the Regulations.
It is also important that Inspectors should ensure any certification they have been provided with as part of their inspection has been correctly completed by the authorised person.
Practical guidelines on electrical certification dos and don'ts can be found on the EWRB website
Interview with Bree Rae (Aotea Electric Westland, Greymouth)
Background
Briana Rae, affectionately known as Bree in her community, believes she is the youngest female Electrical Inspector in New Zealand. Working for Aotea Electric Westland and based in Greymouth on the West Coast of South Island, Bree's work takes her to geographically isolated parts of the country. She is unfazed by the challenges of a male-dominated sector and is making a real mark. Her 'can-do' attitude and approach, which reflects her values and commitment, has helped her mana to grow in the community and whanau she serves. Bree provided glimpses of her work life in New Zealand's rugged West Coast.
What encouraged you to join the electrical industry?
It was my dad, who has been in this industry for decades, who first spoke to me about the prospects of the electrical industry, underlining the important work we do in keeping people safe in their homes and at work. Later, the career counsellor at John Paul II High School, where I studied, suggested the same pathway. It became more appealing to me when I recognised the opportunity of working in complex projects and playing a key role in keeping everyone safe and saving lives.
What do you enjoy in your role?
I like challenging projects. It gives me huge satisfaction when a project gets successfully completed on time. My work is all about helping people and keeping them safe. It's quite rewarding. When I joined, there were very few women in the sector. Today, I'm thrilled to see more and more women coming forward to join the trade as Electricians and apprentices.
Can you share your experience about a project that you delivered under tough conditions?
One of the most complex projects I enjoyed was re-doing part of the electrical installations and connections at a milk factory in the West Coast. Having recently qualified as a certified Electrician, this was challenging and exciting at the same time. We got only six months, which is a short timeframe for delivering a project of this size, and the work had to be completed before the start of the milking season.
Where do you see yourself in the next five to ten years?
I like managing people and am passionate about working on projects. In the next five to ten years, I see myself as a project supervisor leading a team on large and complex projects.
Would you encourage one of your own family members, or a young female from your community, to join this industry?
I believe the electrical industry offers decent job and career development opportunities for women. It offers good job prospects and security because there is no dearth of electrical jobs in the West Coast. I would encourage more women to look at this sector as a viable career pathway for growth and development. By the way, my brother recently joined the sector as an apprentice.
Expressions of Interest – Investigations technical advisor panel
The complaints investigation team at MBIE carry out investigations into complaints received by the Registrar of the Board against registered and non-registered electrical workers.
The investigators are supported by a panel of Technical Advisors (TAs) made up of registered electrical Inspectors and electrical workers with expertise in their fields, who are skilled in reviewing and reporting on the quality of electrical work, and skilled in report writing.
The TAs are engaged to carry out inspections of electrical work and/or file reviews. The TAs are then expected to provide the investigators with technical reports on their expert findings.
We are currently looking to extend the members of the panel nationwide, so if this sounds like something that you or your company would like to be involved in, please contact me for further information.
Kathryn Young, Investigations Team Leader
investigations@mbie.govt.nz
Disciplinary hearings
The Board dealt with a disciplinary case in August where Mr Farhad Bhamji, an Electrical Inspector, was disciplined for carrying out prescribed electrical work (PEW) in a negligent and incompetent manner and for providing a false or misleading return. Mr Bhamji failed to test PEW prior to issuing a Certificate of Compliance (CoC).
Prosecutions
EWRB v Brenden Maere
On 2 August 2021, Brenden Maere was sentenced on one charge of performing prescribed electrical work (PEW). The defendant was not a registered Electrician.
Read the full notice - EWRB v Brenden Maere
EWRB v Aaron Dempsey
On 7 October 2021, Mr Aaron Dempsey was sentenced for performing electrical work.Mr Dempsey has never been registered as an Electrician and has no offending history.