Electron Issue 099
Keeping you up to date with the latest regulatory changes, exam reports, technical issues, consultation results and other issues affecting electrical workers - published December 2019.

Presiding Member's update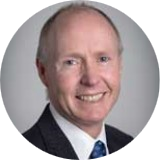 The Board's Annual Report has been tabled in Parliament by the Minister of Building and Construction, the Honourable Jenny Salesa.
Download a copy our 2019 annual report [PDF, 1.9 MB]
The report contains detail on the Board's activities over the past year (July 2018 to June 2019) as well as key licensing statistics. Overall there has been an increase in the number of licensed persons; from 30,636 licensed electrical workers in 2018 to 33,073 in 2019. The increase in numbers was spread across most licence classes and across most of the country. This was almost double the increase in licensed workers from the 2017-2018 year. Following on from the Annual Report being tabled in Parliament the Board met with the Minister, to whom the Board reports, to discuss the report and to outline and discuss its future work programme.
In this issue of Electron there is an article referencing useful resources available from the Energy Safety website. There are various resources available to electrical workers, over and above the access the Board provides to cited standards and the Board's Toolbox(external link). For example, equipment manufacturers provide product documentation on their websites, WorkSafe has useful health and safety guidance documentation(external link) and business.govt.nz(external link) has resources for those in business or considering going into business, as does Employment New Zealand(external link). Remember that not all resources are equal and that it pays to check who the resource provider is prior to relying on it.
Finally, there is a call for registrations of interest for new future or aspiring Members in this issue. The pilot programme has been a success, and the Board is now rolling the programme out to allow for greater participation. The aim of the programme is to offer an opportunity for electrical workers who aspire to join the Board to gain some exposure to what the Board does and what it is like to be a Board Member. If you are interested, you can register through the link in the article.
Mel Orange
Presiding Member
Registrar update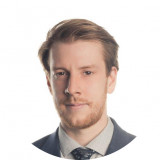 Many of you are aware that we have now transitioned to a new smooth licensing model with about 3,500 electrical workers having licensed under this model as of mid-November. This has been a significant change that rolled out this year and we are very pleased with how this has been going.
By way of a reminder, renewal invitations have changed from the previous two-yearly models. Initial notifications are being sent 3 months prior to the expiry of your licence. There is also a reminder at 1 and a half months from expiry, and then a text message as a final reminder. We heard your feedback that we communicated too often during renewal rounds, so keep an eye out for these reminders as these are now less frequent.
You need to make sure your contact details are up to date through the EW online portal(external link), otherwise you may not receive your renewal notifications. Also, make sure you check your competency training is up to date before renewing. You must have completed your training within the previous 2 years before your renewal.
Only providers that are listed on the Board's website are approved to carry out the competency programme, there have recently been some changes so it would pay to check Training Providers and Courses on the Board's website before you arrange a booking.
For me personally this year has been an exciting and productive year while not without its challenges. It has been a privilege and pleasure to serve as the Registrar and I look forward to engaging with you all in the New Year.
This will be the final Electron for the year, so I wish you the best for the holiday period. Don't miss the opportunity to spend some quality time with whānau, friends and family.
Duncan Connor
Registrar of Electrical Workers
Warrant of electrical fitness (WOEF) warning
With the holiday season around the corner it is timely to remind electrical workers of the requirements for WOEFs.
Supplier Declarations of Conformity
A Supplier Declaration of Conformity (SDoC) is required for declared medium risk articles that are sold in New Zealand.
New standards added to the library
Two additional standards have been added to the EWRB online library.
Safe living with electricity
Expressions of Interest – Future Members Programme
Licensed electrical workers who are interested in participating in the Board's aspiring or Future Board Member programme are asked to register their interest.
EECA update
Compliance update from Energy Efficiency & Conservation Authority (EECA)
If you import, manufacture, sell, hire, lease, or provide hire purchase of regulated commercial or residential electrical appliances in New Zealand, you are required to meet certain legal obligations under the Energy Efficiency (Energy Using Products) Regulations 2002.
Prosecutions of non-licensed work
An important part of the Board's functions is to prosecute non-authorised persons who carry out prescribed electrical work. Holding those persons to account in the courts ensures that the public are protected from illegal work as well as ensuring that the value of electrical workers' licenses is maintained.
Complaint/Disciplinary Cases
The Board held four disciplinary hearings during its August and September meetings.