Electron Issue 103
Keeping you up to date with the latest regulatory changes, exam reports, technical issues, consultation results and other issues affecting electrical workers - published August 2020.

Presiding Member's update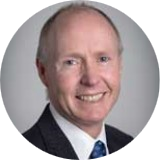 The Board welcomed two new Aspiring Board Members in July, Thomas Wiseman and Ben Wells. They will join the Board for the next year to get a taste of what it's like to be a Board Member and learn some of the essentials of governance and the processes involved in disciplinary matters. Thomas is an Electrical Inspector from New Plymouth who works in the high-risk gas hazardous area field as a maintenance instrument and electrical technician. Ben is also an Electrical Inspector and an Electrical Engineer. He works in a consultancy firm doing electrical design and project management.
Business is returning to normal, but times will continue to be tough -, make sure you know what support is available and take advantage of what is on offer to help you get through. The Government's COVID-19 recovery package, for example, includes a number of financial support options for businesses. An apprentice support programme has also been announced, which includes an 'Apprentice Boost', which provides financial help for employers to pay for new and existing apprentices who are in their first two years of training.
For further information see the Apprenticeship Boost page on the Work and Income website(external link)
Mel Orange
Presiding Member
Registrar update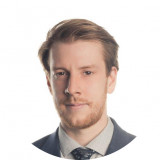 Kia ora, the last few months has seen the close of the Government's financial year and a step into COVID-19 Alert Level 1. It is a good time to reflect on how far we have come as a country this year and the resilience that has been shown.
Alert Level 1 has seen the return to a sense of normality. Throughout the alert levels, all New Zealanders have needed to adapt the way we work and live. I have seen new and innovative ways of working and am looking forward to adopting these ideas into a new way of working. CHASNZ's website has a great number of helpful resources for the new working environment, including site posters which can be displayed on work sites at Alert Level 1. They also provide a link to Mates in Construction, where trades workers can find mental health resources and services.
The trades industries have seen a busy time with the lower alert levels. As we move past the middle of winter, we can see the days getting longer. Now looking towards spring, we can start to prepare for the new work inquires for the warmer months.
Kia kaha, kia maia
Duncan Connor
Registrar of Electrical Workers
Featured standards
It is important to keep up to date with developments in standards and to comply with the officially cited standards in Schedule 2 Electricity (Safety) Regulations 2010(external link)
AS/NZS 3010:2017 Electrical installations - Generating sets
This featured standard is the latest version of AS/NZS 3010:2017 and the Board recommends that electrical workers are able to reference the latest version of some standards that are not cited in the Regulations as they will provide guidance on what is considered to be "best practice" provided that it does not directly contradict a provision in cited version.
This standard sets out the minimum safety requirements related to the use of generating sets that are driven by internal combustion engines for the supply of low voltage electricity.
It applies to generator sets providing normal, alternative or parallel electricity supplies to installations or portable electrical tools and appliances.
It does not apply to renewable energy generating systems such as inverters, photovoltaic arrays, water or wind turbines and uninterruptable power supplies.
The Standard incudes requirements for the location, protection, control and connection of generating sets as well as additional requirements for permanently connected generating sets and for plug and socket-outlet connected generating sets.
This and over 90 other electrical Standards are available for all licensed electrical workers to access for free from the Board's portal.
Living safely with electrical multi-boxes
WorkSafe advise that they continue to receive a concerning number of fire incident notifications resulting from the misuse of Electrical Portable Outlet Devices (EPODs), commonly known as power boards, or multi-boxes.
Significant property damage and life-threatening incidents have occurred from the use of standard household appliances that overload EPODs. This has caused overheating and connection failures of these devices resulting in fires.
Particularly during winter, when heating loads are higher, it is important to ensure the wider public are aware they should never use appliances that individually or in combination exceed the total loading of an EPOD or the socket-outlet supplying them, which is typically 10 amps (2300 watts).
Appliances with higher current usage such as heaters and kettles should be plugged directly into wall socket-outlets. It is important to note, a typical double socket –outlet combination still only has a combined total rating of 10 amps.
Further information and electrical safety guidance is available from the WorkSafe website:
Upcoming Changes to GASD and EGHRD Databases and Notifications
What is happening?
WorkSafe has decommissioned the Energy Safety Website (energysafety.govt.nz).
The databases Gas Appliance Supplier Declaration (GASD); and the Electricity and Gas High Risk Database (EGHRD) and notification forms have been moved to the WorkSafe website.
Why have WorkSafe made these changes?
WorkSafe needed to update the technology that supports these databases and notifications.
The updates will save WorkSafe money on running costs and maintenance.
What has changed?
The databases and notifications will look slightly different as WorkSafe have made it easier to enter your details and navigate.
What will I need to do?
You will receive an invite to link your RealMe login to the new website (this will be a one off requirement with instructions).
What's next?
WorkSafe will contact you within the next week to provide details for logging into the new website. In the meantime, if you have any questions, please contact energysafety1@worksafe.govt.nz.

Regards,
Energy Safety Team
WorkSafe NZ
Stalled Work and Safety
The Board often deals with disciplinary matters that arise as a result of a breakdown in the commercial relationship between the electrical worker and their client. When a breakdown happens, an electrical worker must leave an installation in a safe state. To leave the site in a safe state may require that steps are taken to ensure persons and property are safe from electrical hazards. To assist electrical workers in determining what they can and should do, the Board has developed a guidance document in its toolbox.
What happens if I can't finish a job, how can I certify that work?
Disciplinary cases
The Board has been able to continue with prosecutions of persons who carry out illegal prescribed electrical work since the Courts reopened for business. In the most recent case, Naveen Kumaran of Auckland was convicted on charges of performing unauthorised PEW and holding himself out as registered electricians under the Electricity Act 1992.