Electron Issue 104
Keeping you up to date with the latest regulatory changes, exam reports, technical issues, consultation results and other issues affecting electrical workers - published October 2020.

Presiding Member's update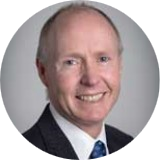 The Board has welcomed a new Member and farewelled another. Mac McIntyre's term came to an end in August. Mac made a considerable contribution to the Board during his term, especially in the area of electricity transmission and distribution. The Board wishes to express its gratitude to Mac for his contribution to its functions over the term of his appointment.
Martin Perry has joined the Board. Martin is a Registered and Licensed Electrician. He runs a small business that develops and sells solar water heating solutions. Martin brings to the Board a wide range of experience in senior management roles, project management, power transformers as well as a depth of knowledge in general electrical work.
The Board's business continues to be impacted by COVID-19, however, the altering COVID-19 Alert Level restrictions have had some positive impact with the Board now conducting much more of its business using video conference technology. The intention is to continue to use this technology but to also get back to having direct interaction with the industry through the Board's breakfast Meet and Greets early in the New Year.
In this Electron, you will see that the Board has translated a Toolbox article about SDoCs and has translated it into Chinese. The Board has undertaken this to trial whether translations of key Board documents would be of assistance to those whose first language is not English, recognising the diversity of New Zealand and the electrical industry. We will be tracking usage of the article, and if the trial proves popular, the Board will look at other key documents and languages for translations. If you have any suggestions, please send them to ewrb@mbie.govt.nz.
Mel Orange
Presiding Member
Registrar update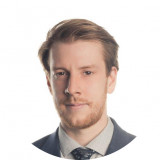 Kia ora
Looking into the future I believe we should all be able to feel slightly more optimistic and not only because spring is here, and warmer weather is just around the corner.
Since July there has been a significant increase in the number of trainees coming into the industry compared to the same time last year, including electrical apprentices. This is a positive sign of a "bounce back" in the industry post lockdown, which presents excellent training opportunities for more people to become skilled electrical workers and bodes well for the future of our industry. With that being said, it is also an opportune time to pause and reflect on the supervision requirements of electrical trainees. Work pressures are becoming more pronounced as many construction projects are making up for lost time. It is now more essential than ever for employers and supervisors to review and ensure that they have correct procedures in place to provide safe and effective supervision.
Supervision is a very important activity and one that needs to be fully understood by all parties including employers, others with supervision responsibilities and those being supervised. To assist with this understanding the Board have published an easy to use Supervision Companion Guide which sets out, amongst other things a risk-based matrix to assist in establishing the correct levels of supervision. I strongly recommend that all parties involved in the supervision process become thoroughly familiar with this guide which is available from this link on the Board's website.
Supervision Companion Guide [PDF, 1 MB]
Each edition of Electron now promotes one of the standards that are freely available from the Board's online standards library. As indicated above, with the increased activity on construction sites it is timely that this edition features AS/NZS 3012, which covers the safe supply of electricity to construction and demolition sites.
I also strongly recommend that all electrical workers involved in construction and demolition sites become thoroughly familiar with this standard and for all electrical workers to take advantage of the other available standards in the Boards library. It is essential all electrical workers are aware there are often other standards that need to be complied with in addition to AS/NZS 3000:2007 which may be relevant to the work they are carrying out. I encourage all those that are unsure to take some time to find out what these standards are and access them from the Board's library.
Electron is published for the benefit of you as an electrical worker and the wider electrical industry. With this in mind I am always interested in your thoughts with regards to what other featured standards or articles you would like to see in future editions. You are welcome to email your requests, suggestions or ideas to ewrb@mbie.govt.nz and I certainly look forwarding to hearing from you soon.
Kia Kaha, Kia Māia
Duncan Connor
Registrar of Electrical Workers
SDoC Article Translation to Chinese (Toolbox)
A new Toolbox article, including a Chinese translation, on Supplier Declarations of Conformity (SDoC) has been uploaded to the Toolbox.
Find out what fittings and appliances require SDoC, who can issue them, what information they should have, and other important requirements from this link:
Why are Supplier Declarations of Conformity (SDoC) important?
Construction and demolition sites: AS/NZS 3012:2010
Electron 98 contained an article about AS/NZS 3012:2010 Electrical installations — Construction and demolition sites. The standard must be used in association with AS/NZS 3000:2007 when excavation work, structural alterations, extensions, repairs or demolition work is being carried out.
Electrical workers often apply the standard when building work is being carried out but forget that it equally applies to demolition sites. AS/NZS 3012 does not define demolition, but it is commonly accepted as deconstruction which includes the decommissioning of electrical installations and equipment.
Like all standards AS/NZS 3012 aims to promote electrical safety. It also aims to protect those persons who are working on a construction or demolition site where there are added risks and dangers. In this respect, electrical workers are reminded of the provisions of regulations 100 and 101 of the Electrical (Safety) Regulations 2010(external link) (Safety responsibilities of person who carries out work and Responsibility of employers for safety of employees). Applying AS/NZS 3012 on a construction or demolition site will go a long way toward satisfying those requirements.
As with all required standards, AS/NZS 3012 is available via the Board's Standards Portal.
There is also an excellent practical guidance resource on the Energy Safety web site(external link).
Safety versus cost
A common thread in complaint hearings is incidences of electrical workers cutting corners to keep the cost down and their client happy. If this results in non-compliant work, there can be a disciplinary finding against the practitioner, especially when cutting corners results in persons or property being put at risk by leaving an installation in an electrically unsafe state. The bottom line is that electrical workers must always carry out prescribed electrical work in a compliant manner - a client's requirements or demands cannot override that requirement. Sometimes you simply have to say no, as putting your licence, livelihood and the safety of others at risk is simply not worth it.
Electrical workers should also be prepared to say no if a client supplies electrical equipment for installations if there are concerns about the safety and compliance of what they are being asked to install. By installing dangerous or non-compliant equipment, it is the electrical worker who becomes responsible for it, not the client who supplied it. Remember medium or general risk electrical equipment must be accompanied by an SDoC. If a valid SDoC is not provided with the equipment, then it cannot and should not be installed. The Board has an article in its Toolbox (including a Chinese translation) on SDoCs for your reference here(external link).
Disciplinary hearings
The Board has started publishing all of its disciplinary decision on its website. They can be viewed here.
Publication of disciplinary decisions is common practice in New Zealand where there is a principle of open justice and open reporting. By publishing its decisions, the Board hopes they will educate electrical workers and assist them to become more familiar with the Board's disciplinary process and findings.
The Board's hearings and decisions over May and June highlighted a number of cases where electrical workers were working outside of their registration limits or their personal competence. Electrical workers are reminded that whilst their class of registration and licence might provide them with the authorisation to do a certain type of Prescribed Electrical Work (PEW), they also need to be competent to carry it out. Competence is considered to be, having the necessary knowledge and skills to carry out the PEW in a safe and compliant manner. A failure to do so can result in a complaint of negligence or incompetence being made to the Board.
Prosecutions
EWRB v Duncan Bennett
The Board prosecuted Duncan Bennett in the North Shore District Court for carrying out PEW without any authorisation to do so.