Electron Issue 105
Keeping you up to date with the latest regulatory changes, exam reports, technical issues, consultation results and other issues affecting electrical workers - published December 2020.

Presiding Member's update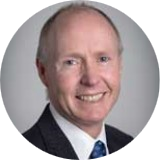 The Board's activities are returning to normal. Over the past 2 months, it has held 8 in-person disciplinary hearings, clearing the backlog created by COVID-19.
A theme that has come up in recent disciplinary hearings is 'distraction'. All too often electrical workers who come before the Board note that they were experiencing personal issues that impacted on their on the job performance. Their full attention was not on the task at hand, and mistakes which impacted on electrical safety resulted. Such mistakes can be devastating for both the electrical worker and the general public.
It is important that electrical workers assess their own fitness to carry out prescribed electrical work on an ongoing basis and take action if they find they are not in a fit state. Electrical workers need to recognise when distractions might be impacting on their work and to take steps to mitigate any risks that might arise as a result. This will be a theme of communications from the Board in the New Year. The Board will develop tips and tools for electrical workers to use in their day to day work which might make a real difference to your safety and the safety of the public.
The Board's Annual Report has now been tabled in Parliament. The Board presented it to the Minister for Building and Construction - the Honourable Poto Williams, who recently took up the portfolio. You can download the annual report at the link below.
2020 annual report(external link)
The new year ahead is going to be a busy one for the Board, with a new licensing platform, consultation on a stepped licensing framework and the Board's Section 158 Review of the Electricity Act scheduled. Keep an eye out for those consultation documents and make sure you have your say when the time comes.
This will be the last Electron for the year. It has been a challenging year with lockdowns and uncertainty, but from all accounts, electrical workers have risen to those challenges. News of COVID-19 vaccines are now coming thick and fast, and the outlook for 2021 is looking good.
Finally, the Board wishes all electrical workers and their families a very merry Christmas.
Mel Orange
Presiding Member
Registrar update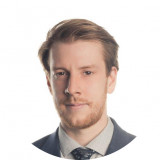 Kia ora
This month's Electron is packed full of information from recording high risk Prescribed Electrical Work details on the WorkSafe database to featured standards and changes to the building code.
I'd like to remind the industry that it is necessary for all trainees, apprentices and electrical workers from overseas to hold a limited certificate while they are working towards becoming fully registered and licenced. Further information around limited certificates and provisional licences can be found on the EWRB website(external link). If you are employing or supervising a person that holds a limited certificate, it is important to develop a training plan so the right support and appropriate supervision is provided. The Board has developed a Supervision companion guide to help support supervisors in their role.
Supervision companion guide [PDF, 1 MB]
Please be aware that a recall of Schneider Electric Clipsal Socket Outlets and Service Panels has been published. This product has been recalled as there is a fault in the panel which increases the risk of serious injury and/or death if an electric shock occurs. Read more information about the recall and what you can do if you come across one of these products below.
Schneider Electric recall – Recalls NZ(external link)

We are currently in the process of updating our licensing system, which is expected to change in early 2021. In order to be prepared for this change and to ensure you will receive the latest information about how this may impact you, please ensure that your contact details are up to date (this can be done via the Boards portal) and that you have added the Electron email address as a trusted address in your mail system.
EWRB online portal(external link)
I want to wish you and your families a very happy holiday season.
Duncan Connor
Registrar of Electrical Workers
Bringing rental properties up to standard
New healthy homes standards for rental properties in New Zealand became law on 1 July 2019. The 5 standards set out specific and minimum standards for heating, insulation, ventilation, moisture ingress and drainage, and draught stopping in rental properties. For more information please refer to the Tenancy Services' website which has a wealth of easy to understand information about the new standards, as well as easy-to-use tools that calculate the requirements for individual properties to be compliant with the standards. Compliance dates start from 1 July 2021 and as of 1 December 2020 landlords must provide tenants with a healthy homes compliance statement with any new or renewed tenancy agreement.
Read more about the healthy homes standards on the Tenancy Services website(external link)
Energy Safety: Claude is back for summer
Energy Safety has released its summer safety campaign. Check out the safety tips on the Energy Safety website.
Featured standard: 3002 electrical installations – shows and carnivals
When planning to carry out electrical work it is important for all electrical workers to appreciate certain installations must be installed, tested, inspected and connected to not only comply with Part 2 of AS/NZS 3000 but also with the additional or varied mandatory requirements of other cited standards, to ensure the completed work is safe and compliant.
Some of these standards and the areas they apply to can be referred to by viewing the Regulation 60 of the Electricity (safety) Regulations.
Regulation 60 of the Electricity (safety) Regulations 2010 (external link)
This month's featured standard is AS/NZS 3002:2008 and is one of the standards cited in regulation 60 which sets out additional mandatory requirements/variations for the supply of electricity to short term events such as exhibitions, shows, carnivals, scouting jamborees, army camps and the like.
It covers the wiring systems, appliances and equipment used in, and to supply, structures associated with these events such as tents, booths, and living quarters. This standard includes information on generating/inverter plant supply, cascading reticulation units, festoon/decorative lighting as well as recommendations for the in-service testing of portable and fixed electrical equipment used on such sites.
This and over 90 other electrical Standards are available for all licensed electrical workers to access for free from the Board's portal.
Electrical fatality
An Australian electrical worker recently received a fatal electric shock while carrying out prescribed electrical work at a domestic residence.
At the time, he was working under the floor and appeared to be running cables to the switchboard directly above. There were a number of cables entering the bottom plate and a new hole had been drilled into the plate adjacent to the existing cables. The cable types were a mix of Tough Plastic Sheath (TPS) and Tough Rubber Sheath (TRS).
In an adjacent room, a portion of wall lining had been cut out directly behind the switchboard to give access to the wall cavity. A wire coat hanger shaped with a hooked end was found hooked around a TRS cable in this cavity.
This cable had marks consistent with being caught by the coat hanger and appeared to have been punctured by the end of the hook. The damaged cable was energised at the time and it appears the worker received an electric shock while holding the coat hanger when it punctured the insulation and made contact with the live conductor.
This tragic accident could have been avoided if the electrical worker had either isolated the circuits concerned at the switchboard or had used the main switch to isolate the installation.
Electrical workers in New Zealand should, when carrying out prescribed electrical work, be aware of and comply with the requirements of regulations 100 and 101 of the Electricity (Safety) Regulations 2010 and AS/NZS 4836, all of which provide detail on fundamental electrical safety requirements.
November 2020 Building Code update
The Ministry of Business, Innovation and Employment (MBIE) is proceeding with the majority of changes to the Building Code proposed earlier in the year with some amendments, after receiving mainly positive feedback on the proposed changes.
The changes we are proceeding with are responsive to the needs of the building sector and will support high density housing, make consenting easier while ensuring buildings are safe, healthy and warm.
The changes that are most relevant to electrical workers are those in G9 Electricity. These changes will:
help homeowners understand what is required and how to comply with the Building Code for domestic dwellings,
include requirements for a person with a disability which ensures consistency between G9/AS1 and NZS4212:2001,
align the industry and the Electricity Act 1992 by referring to Electricity (Safety) Regulations 2010.
Find out more about the changes at building.govt.nz(external link)
Recording high risk Prescribed Electrical Work details on the WorkSafe database
The Gas (Safety & Measurement) Regulations and the Electricity (Safety) Regulations specify gas and electrical work must be carried out by an authorised person and the work must be certified. Certain classes of gasfitting and prescribed electrical work (PEW) are defined as 'high risk'. Electrical high risk work is defined in regulation 6A of the Electricity (Safety) Regulations.
Details of the certification of high risk PEW must be recorded on the Electricity and Gas High Risk Database (EGHRD) website. These requirements have been in place since 1 July 2013.
Electricity and Gas High Risk Database (EGHRD) website(external link)
The database covers both gas and electrical high risk entries; however the following will focus just on electrical PEW:
Electrical inspectors are responsible for entering details of the regulatory defined high risk PEW on the database within 20 days of issuing the Record of Inspection (RoI). The information will be based on key details already required for the completion of Certificate of Compliance (CoC).
The database is not a certification database. It is intended to capture a subset of information from the certification documentation.
The information enables the regulators being WorkSafe, (Energy Safety), and the worker competency boards, (in this case the Electrical Workers Registration Board), to focus their limited resources on areas that have the potential for the greatest improvement in safety outcomes, as well as the auditing of completed work, the monitoring of compliance, professional competency, CPD development, and safety.
The EGHRD database also provides public search access to key information about work classified as high risk at specified addresses.
Upgraded database
In August 2020, the EGHRD was moved onto a new WorkSafe platform. This move was necessary because the MBIE platform was being decommissioned. Existing users registered on the old database were sent an email invitation that enabled them to register on the new version.
This invitation only had a 30 day lifetime, and will now be expired. If a previously registered Inspector has missed the 30 day registration period, please call 0800 030 040 and select option 4, to obtain assistance with the registration process.
If you have never registered on the database, you need to make an application on the Worksafe site(external link)
A user guide that explains how to accept your invitation, complete your work and managing your details is available on the WorkSafe website.
Electrical Worker Number
When electrical workers first become registered with the Electrical Workers Registration Board (EWRB), they are issued with a unique Electrical Worker (EW) number. This number is issued for life and does not change.
A separate licence number is issued each time you change your licence class or achieve a licence endorsement, so throughout your career you are likely to have many different licence numbers.
The high risk database has been updated to include both your EW number and your licence number to align with the numbering protocols of the EWRB. Both these numbers are now required to be entered into a high risk record on the database and links all your work together over your career.
If you are unsure where to find an EW number, you can search on the EWRB register using the practitioners licence number or name.
Search the EWRB register(external link)
Arrangements are also being put in place (as part of the normal licence renewal process) to have your EW number added to your Licence ID card, so both numbers will be readily accessible for your convenience and reference.
Various documentation templates (CoC, ESC and RoI) will also be updated to include the EW number.
Disciplinary hearings
The Board's July hearings included a case where a Line Mechanic Distribution failed to adequately test the polarity of a mains supply. The supply had been transposed and around eight months after it was livened and a person received an electric shock. The electrical worker responsible for testing and connecting the supply relied on assurances given to him by other electrical workers. Relying on assurances can be a risky practice.
Prosecutions
EWRB v Pierson
On 16 September 2020, in the District Court at New Plymouth Mr Mark Pierson pleaded guilty before a community magistrate to one charge of carrying out prescribed electrical work when not authorised.