Electron Issue 107
Keeping you up to date with the latest regulatory changes, exam reports, technical issues, consultation results and other issues affecting electrical workers - published April 2021.

Presiding Member's update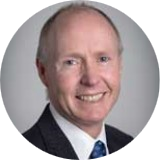 This month's Electron includes an article from an electrical worker who appeared before the Board in a disciplinary hearing in November 2020. He agreed to share his experience so that others might learn from what happened. The case was one where external influences impacted the electrical worker's on-the-job performance — unfortunately, an all too common occurrence. The article is one of a series which will be published in Electron this year focusing on mental wellbeing and how to recognise and avoid distractions.
Electrical workers will have noted that each edition of Electron has an article about an electrical standard. This month it is AS/NZS 3001, which covers transportable structures. These articles raise awareness of electrical standards and encourage electrical workers to consider which standards should be applied to prescribed electrical work, in addition to AS/NZS 3000. If you have suggestions for which standards you think should be featured in the Electron, or areas of AS/NZS 3000 which should be highlighted, let us know at ewrb@mbie.govt.nz.
This month's Electron also has a link to an information booklet "Asbestos awareness information for electricians". This resource comes from an Australian agency but is just as relevant to New Zealand. It is an ideal resource for electrical workers. It should be included in your health and safety tool-box as part of your asbestos management plan.
Finally, the Board held its annual elections at the first meeting of the year, as per the requirements of the Electricity Act. Mike Macklin decided to step down from the role of Deputy Presiding Member and Russell Keys was elected in his place. I would like to thank Mr Macklin for his support, assistance and leadership over his time as Deputy. Fortunately for the Board and industry, his knowledge and experience will not be lost to the Board as he continues as a Member. I would also like to acknowledge and thank Mr Keys for his willingness to take on the Deputy role.
Mel Orange
Presiding Member
Registrar update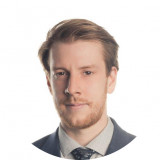 Kia ora
Welcome to the April 2021 edition of Electron, it's hard to believe how quickly this year is going. I am already heartened by a number of optimistic indicators that look promising for the future prosperity of our electrical industry.
One of the positive signs for me is that despite the effects of COVID-19, the electrical industry remains buoyant with an increasing number of people undertaking trade training.
New Zealanders and employers are taking advantage of the Government Targeted Training and Apprenticeships Fund, with over a 100,000 Kiwis signing up for the trades since the free vocational training and apprenticeships scheme was launched in July 2020.
Above, the Presiding Member mentioned that the electrical worker who was subject to a disciplinary hearing agreed to share his experience as a way for others to learn from and avoid a similar outcome. As you will see, single controllable factors can build up and affect a person's performance at work. I would suggest as employers, workmates or whānau, we all share responsibility to be aware and to reach out to others for assistance as a way to mitigate stress levels, protect our mental wellbeing and ensure safe outcomes for all.
Earlier this year Board member Russell Keys was elected by the Board as Deputy Presiding Member, replacing Mike Macklin who stepped down after 6 years. I would like to thank Mike for his diligent and valuable contribution as a Deputy Presiding Member and we can look forward to his continued contribution as a Board member.
My congratulations to Russell who is an Electrical Inspector based in the Wairarapa where, with his wife, they own and operate their electrical contracting business. Russell has experience as a Carterton District Councilor and will continue Mike's legacy with his notable electrical industry knowledge and governance skills.
Finally, thank you for taking the time to read Electron, should you have any comments or suggestions for future editions please let me know by emailing ewrb@mbie.govt.nz.
Duncan Connor
Registrar of Electrical Workers
Interview with Leyton Lingard-Sharp
Leyton Lingard-Sharp is a line mechanic foreperson currently based in Dunedin. Leyton recently underwent a disciplinary hearing with the Electrical Workers Registration Board (EWRB) following the transposition of a neutral and phase conductor which led to a customer receiving an electric shock. He chose to share the mistakes that led to the disciplinary hearing in an interview with Electron.
What is your background in the electrical industry?
I'm a line mechanic foreperson where I maintain electrical distribution lines. I have just reached my 8-year anniversary with my employer, which includes about 18 months as a trainee line mechanic.
What were the events leading to up to the error occurring?
It had been a busy week of planned work and after-hour faults. A fault call came through late on Friday afternoon where a pole had been damaged by a tractor and required immediate replacement.
Can you describe the error?
The pole had an 11Kv line which went straight through low voltage lines with a 2 phase take-off. The take-off line was disconnected during the pole replacement, and reinstated on completion. These lines were reinstated incorrectly which resulted in a transposition of a neutral and phase conductor, which was not picked up.
After completion of the pole replacement, I left site to reinstate the power. On return to site, our team had a post work meeting where we discussed how the job went. At this point we should have picked up that testing was required as breaking connections could result in lines being reconnected incorrectly. Unfortunately, that testing was not carried out.
When the impacted customer returned home the following Monday, they received a minor electric shock from their sink. Thankfully, the customer was not seriously hurt by this error and contacted their electrician who found the live and neutral conductors had been crossed. This was reported to my employer and a faults team was dispatched to fix the error.
What happened once the fault was reported?
My competencies were revoked immediately, meaning I was demoted and couldn't work on the network. An investigation into what happened was launched and while the process with the Electrical Workers Registration Board (EWRB) and WorkSafe was conducted, I carried out civil tasks (such as digging holes). In total, I was off the tools for 6 months which was really hard because I love my job – it was disheartening working at the same yard as the rest of my crew with them doing work I'm capable of, while I was stuck on a shovel.
I was extremely relieved once the process had been completed, I had finished my competencies and regained my network access. I couldn't wait to get back to work.
What would you have done differently if you were placed in this situation again?
At the time of the error I had a lot of pressure and stress outside of work, which meant my mind wasn't completely on the task. I'd recently gone through a breakup, expensive renovations were being carried out on my property and I'd been working a lot, so was fatigued. I hadn't spoken to anyone at work about how I was feeling and was using work as a distraction.
During the EWRB hearing last year I was asked whether if I had been offered to take some time off, would I have taken it? At the time, I would have said no.
It's disappointing that it took something like this for me realise that I was not well at the time and needed to take some time out to focus on my wellbeing. I had always used work as something to distract me from what was going on, which is unhealthy and can be dangerous - as I have learnt first-hand. In hindsight, I would have made people aware of what I was going through in my personal life, and asked for some time off. Working while fatigued puts not just ourselves at danger, but the public too.
Although the experience between the crew on site was more the sufficient to undertake the job, we should never assume the work has been carried out correctly. My mistake reiterates the importance of testing.
What have you learnt from the situation and what you would like other electrical workers to learn?
I take a lot of pride in my work and want others to learn from my error. People need to be aware that their peers could be going through things outside of work which could distract them from their tasks.
After the error, I went through counselling to understand why I worked this way. Counselling is a helpful tool that companies provide, and I'm glad I utilised it as it gave me a better outlook. I highly encourage others to use tools like this when necessary because it really does help. It's given me good coping mechanisms – I now take time off for extended periods when I think I require it, and ask for help when I feel that I am taking on too many commitments.
Taking 5 minutes during a job just to step back with the team, have a break and revaluate the task at hand also helps to make sure everyone is on the same page. I urge anyone to speak up, no matter what their position is, when they think something is not right.
Featured standard: AS/NZS 3001 Electrical Installations – Transportable structures and vehicles including site supplies
This month's featured standard specifies the wiring requirements, which are in addition to AS/NZS 3000 for transportable electrical installations (connectable installations). These include caravans, motor-homes, food vending vehicles, relocatable buildings such as tiny homes, site offices and similar.
This standard also specifies wiring requirements which are in addition to AS/NZS 3000 for caravan parks and camping grounds with powered sites that supply connectable installations.
Just as importantly, it also specifies the verification checks, tests and documentation required for issuing warrants of electrical fitness for connectable installations and the periodic assessments for the powered sites in caravan parks and camping grounds.
AS/NZS 3001 and the above requirements are mandated in the Electricity (Safety) Regulations 2010 (ESR) as detailed in regulations 60, 75 and 78. For the purposes of ESR, section 2 of the Electricity Act 1992 defines the meaning of connectable installation.
Electricity (Safety) Regulations 2010 (ESR) 60(external link)
Electricity (Safety) Regulations 2010 (ESR) 75(external link)
Electricity (Safety) Regulations 2010 (ESR) 70(external link)
Connectable installation in Electricity Act 1992(external link)
AS/NZS 3001 and over 90 other electrical Standards are available for all licensed electrical workers to access for free from the Board's portal.
Dangers of asbestos in the workplace
Most cases of asbestos-related diseases are caused by exposure to airborne asbestos fibres in the workplace. Electrical workers are in one of the trades where they are most at risk from being likely to encounter and disturb asbestos during the course of their work.
According to WorkSafe approximately 220 people die of asbestos-related disease (lung cancer, mesothelioma and asbestosis) in New Zealand each year.
Asbestos used to be extensively used in building products and electrical equipment and still remains common in homes, business premises and public buildings today. Asbestos can be in places that you may not expect. Even small jobs like drilling a hole could expose a person to danger.
It is therefore important for employers and workers to identify locations where asbestos may be encountered in order to protect themselves and the public from accidental exposure.
WorkSafe has published guides to identify areas where asbestos is likely to be found and how to manage the associated risks. These guides and other information is available from this link.
Asbestos Quick Guides for tradespeople on the Worksafe site(external link)
The Board has also been given access to an Australian asbestos resource which focuses on asbestos in an electrician's workplace. The short pamphlet has photographs of common asbestos scenarios and practical safety tips.
Australian Government Asbestos Safety Eradication Agency brochure [PDF 465KB](external link)
Email ewrb@mbie.govt.nz if you would like hard copies to distribute.
Replacement of existing licencing system
The licencing system you currently use to register and renew your licence is being replaced. The new system is planned to be introduced in mid-2021.
The below information outlines key changes, what it will mean for you, what you will need to do differently and what communication and support will be available during this process.
When is it changing?
We are planning to introduce the new system around the middle of 2021. If you are due to renew your licence near or during to go-live period, we will email you with details about how to access the new system.
Leading up to and after the change goes live, all the information on how to access and use the system will be available on the Electrical Workers Registration Board (EWRB) website.
What is going to be different about the new system?
You will need to register with the new system because we can't bring over your existing connection – but we'll have your profile ready for you. When you go to log in for the first time you will have three account options: your existing RealMe account, a Microsoft account or a Google account.
Having these extra account options means you can choose which service you want to use to log in, depending on which suits you best. Whichever account you choose that first time will be the one you use every time in the future, but there will be ways to set up new log in methods if you do lose access to that account.
The new portal will also have some additional self-service options. For example, you will be able to submit and review your own applications online for a wider range of licences or registrations.
An online guide will be available which will show what the system looks like and how to easily complete an application. This guide will also be printable.
What isn't changing?
The requirements for registering and renewing your licence are still the same, for example for a renewal, you will need to be up-to-date with your competency training, and have a valid photo if you wish to change your current photo. You will need to ensure your contact details are up-to-date and make a payment of $250 for a two year licence.
How will the system be replaced?
The information held in the old system will be transferred to the new system. During this changeover there will be a scheduled period of time where you will not be able to access the old portal. There will be a banner on the EWRB website to highlight when the system is unavailable.
If your licence application is due to be processed during the changeover we will email you before your due date to guide you through this process.
What happens after the system has been replaced and if I need help?
You will continue to go to the EWRB website to apply for registration and to renew your licence. There will be information on the website explaining how to access, use the system and complete your application.
Have your say on making our buildings more energy efficient
Every year, The Ministry of Business, Innovation & Employment (MBIE) consults on the Building Code and selected documents. This year, the proposed changes aim to make homes and buildings warmer, drier and healthier, with less impact on our environment.
Specifically, MBIE is proposing introducing a new verification method to ensure heating, ventilation, and air conditioning systems in commercial buildings are designed and installed to reduce the load on the national grid, while making it easier to comply with the Building Code. This will also give building owners confidence their heating, ventilation, and air conditioning (HVAC) system is energy efficient.
In addition to the annual Building Code update, we are also consulting on the role of MBIE, as the regulator, in the upkeep and referencing of building and construction standards.
We have proposed "operating protocols" which identify criteria to guide this work. The protocols clarify what the regulator is looking for in terms of standards being referenced in the Building Code system. The protocols also identify a group of approximately 40 standards which we plan to focus our resources on supporting.
This is the first in a series of operating protocols that MBIE is developing to provide more transparency and certainty about the activities we undertake as stewards of the Building Code. Each protocol will provide information on an aspect of Building Code-related work and rules and/or principles that will help guide that work.
Find out more about the proposed changes or submit feedback to either consultation on the MBIE site(external link)
Disciplinary hearings
The Board had a busy disciplinary hearing schedule over November and December 2020. If you have not read the above interview with Leyton Lingard-Sharp, then please do as it contains important lessons for all electrical workers.
The Board also dealt with 2 cases where they considered whether carrying out and issuing a warrant of electrical fitness was prescribed electrical work. The Board decided the work came within the statutory definition of maintenance. An article summarising the Board's reasoning will be in the next Electron.
Prosecutions
EWRB v Sagoo
On 12 February 2021, Ajit Sagoo was sentenced on one charge of carrying out prescribed electrical work when not authorised.
Read the full notice - EWRB v Sagoo
EWRB v Dagaas
In March 2019, a property owner engaged Junbert Dagaas to carry out plumbing and building renovation at a property in Addington, Christchurch.