Electron Issue 117
Keeping you up to date with the latest regulatory changes, exam reports, technical issues, consultation results and other issues affecting electrical workers - published December 2022.

Presiding Member's update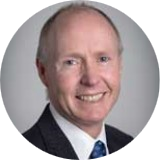 Tēnā koutou
Christmas is upon us, and another year has nearly passed. This past year has been one of getting back to the new normal. Whilst COVID-19 has interrupted how the Board typically goes about its functions, it has also brought about the adoption of beneficial new methods. However, it has been good getting back to meeting with electrical workers face-to-face and the Board was very pleased with the respective turnouts at recent Meet and Greets held in Blenheim, Auckland, and Napier.
The Board recently submitted its Annual Report to the Minister of Building and Construction. The report gives a good overview of licensing statistics and the Board's activities for the 2021-2022 financial year . If you want to view a copy, you can do so through the EWRB website here: EWRB Annual Report 2022
The Electron is published as an informative and educative resource for electrical workers. This edition contains Standards information specific to shows and carnivals, which is timely with the upcoming summer festival season. Like other areas of prescribed electrical work, there are specific requirements that apply to electrical work for shows and carnivals. At such events, electrical workers need to be aware of and are in compliance with the relevant requirements This edition also features important safety updates from Energy Safety which you should take the time to read.
Finally, the Board hopes that you will find the time to have a break and enjoy some time with friends and family.
Meri Kirihimete (Merry Christmas)
Mel Orange
Presiding Member
Registrar update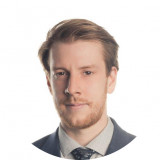 Kia ora koutou,
Welcome to the December 2022 Electron.
Following on from the previous two years, this year has also been very challenging for our industry. With the ending of the COVID-19 Protection Framework in September — which lifted the remaining vaccine mandates and mask requirements — one might have thought we were shifting into 'full steam ahead'. Unfortunately, supply chain issues, the backlog of work, a diminished labour market, and increases to transport and material costs have brought with them a raft of new challenges.
Milestones
This year has seen consolidation and progress with the completion of several noteworthy milestones to advance the Board's initiatives and fulfil their legislative functions. These include:
Relaunch of Meet & Greet breakfast seminars;
Completing the review of the Electricity Act – Section 158 Review;
Implementation of new Online Licensing Platform (OLP) and go-live of the Online Competency Programme Development (CPD) learning management system;
Stepped Licensing Gazette Notices;
Working towards the adoption of a bi-lingual name (Māori and English) that reflects the functions and mahi of the Board (Safety, Competency, Compliance);
Implementation of the Competence Programme Provider (CPP) audit schedule;
Increased industry engagement as the Board transitions out of COVID-19 restrictions;
Updated Teaching Guidelines for Electrical Inspectors; and
Increased access to Standards for licensed Electrical Workers, in agreement with Standards NZ.
Reminders for over the holiday shutdown period
Now is the time to check those temporary electrical installations before the holiday period begins. The Standard AS/NZS 3012 sets out the legal requirements for the regular verification and frequency of checks and tests that must be carried out on construction and demolition sites. This Standard is available via the Board's Online Licensing Portal here:
Occupational Licensing Portal(external link)
I would also encourage you to use the break to review the easy-to-read and informative EWRB Toolbox and Energy Safety guidance available on the WorkSafe website. Check out some of those resources below:
This is the final Electron for the year, so I wish you the best for the holiday period. Don't miss the opportunity to spend some quality time with whānau and friends.
Thank you for taking the time to read Electron. If you have any comments or suggestions, please let me know by emailing Registrations@ewrb.govt.nz.
Kia pai ngā rā whakatā (have a good break)
Duncan Connor
Registrar of Electrical Workers
Standard of the Month
Featured Standard: 3002:2008 electrical installations – shows and carnivals
It is important for all electrical workers to appreciate certain installations must be installed, tested, inspected, and connected in compliance with Part 2 of AS/NZS 3000, and also in accordance with the additional or varied mandatory requirements set out in relevant cited Standards.This is to ensure the completed work is safe and compliant.
Regulation 60 of the Electricity (Safety) Regulations provides guidance and information on some of these standards.
Electricity (Safety) Regulations 2010 - Regulation 60: Certain installations must comply with Part 2 of AS/NZS 3000(external link) – New Zealand Legislation
This month's featured Standard is AS/NZS 3002. It is cited in regulation 60 and sets out additional mandatory requirements/variations for the supply of electricity to short-term events such as exhibitions, shows, carnivals, scouting jamborees, army camps and the like.
It covers the wiring systems, appliances, and equipment used in, and to supply, the structures associated with these events, such as tents, booths, and living quarters. This Standard includes information on generating/inverter plant supply, cascading reticulation units, festoon/decorative lighting as well as recommendations for the in-service testing of portable and fixed electrical equipment used on such sites.
AS/NZS 3002 and over 90 other electrical Standards are available for licensed electrical workers to access for free from the Board's portal here:
Electrical Installation switchboard Safety Alert
Featured Content from Energy Safety
This month, Energy Safety reminds electrical workers involved in switchboard work to ensure that all electrical connections in switchboards are correctly terminated and double checked for secure clamping of conductors.
The switchboard damage that has occurred in each of these incidents appears to be consistent with a loose terminal connection. These incidents have resulted in substantial fire damage to several houses which may have been avoided if the terminal connections were secure and reliable.
Important Notification for Electrical Workers
Electrical workers need to be aware that where switchboard manufacturers are using multi stranded cables in switchboards, these cables require special crimping ferrules, which are normally supplied with the switchboards, and crimping tools to ensure an effective termination.
Safety update — using crimping tools to ensure an effective termination(external link) – WorkSafe New Zealand
Electrical Installation Safety Alert
It is also possible that over time natural movement may occur in buildings and homes through heating, cooling, vibration and the like, potentially causing electrical components and terminal connections to work loose. Electrical workers should keep these risks in mind when carrying out any electrical work and consider a quick check of the switchboard and provision of the following safety instruction to homeowners listed below as part of their service delivery.
Advice to homeowners
Energy Safety recommends that homeowners carry out visual checks of their switchboards at regular intervals and look out for any signs of heat discolouration (scorching or burn marks). Homeowners should also be very aware of other important warning signs such as:
Any strange smells associated with the switchboard or operation of electrical appliances;
Lights flickering abnormally or a number of electrical appliances not functioning correctly; and/or
Any strange noises, such as arcing or crackling sounds.
If any of these indications present themselves then immediately isolate the power by turning off the main switch and contact an appropriately licenced electrical worker to have the electrical installation checked.
Residual Current Device (RCD) push-button test
New and upgraded domestic switchboards contain Residual Current Devices (RCD's). RCDs are fitted with a test button which allows the homeowner to simply and easily check the RCD is operating correctly. Various manufacturers' instructions suggest a monthly test should be carried out for this type of RCD.
The overlap between electrical and building work
There have been several instances where the running of wiring or the installation of electrical fittings and fixtures have compromised critical elements of a building. This means a basic understanding of the structure and weathertightness of the building is necessary to avoid such damage. While this information is generally excluded from the Codes, it can usually be found in product manuals (which are written in reference to the Codes).
Penetrating the external envelope:
Building code clause E2/AS1 (External Moisture) requires any penetration through the exterior cladding of a building to be made weathertight. When the penetration is small — such as for wiring — then the manufacturers' installation instructions, which will be provided by the designer in the site documents, will describe how this is be done.
For New Zealand Building Code Clause E2 External Moisture [PDF, 15.2MB](external link) – Building Performance
With larger penetrations in the cladding, such as a recessed meter board, Figure 69 of E2/AS1 provides a fully compliant option.
Fire and acoustic element penetrations:
Any penetrations through fire and/or acoustic separations in ceiling or underfloor spaces must also be sealed to the appropriate fire resistance rating (FRR) or sound level (STC or sound transmission class) of the separation. Guidance on how to do this can also be found in the site documents.
Where a switch or socket is in a fire or acoustic wall (for example, between apartments), the general rule is that there will be no back-to-back penetrations within any cavity (the space between two studs and between plates and/or nogs). Fire-rated ceilings below mezzanine floors in commercial buildings or between vertical tenancies in residential buildings are another area to watch. The are some exceptions to these, but the best place to search is either in the site documents or the manufacturer's publications such as:
Sockets and switches in bracing panels:
Sheet bracing panels within houses and occasionally in claddings also have requirements around penetrations. In these situations, small openings for power outlets of no more than 90 x 90mm or circular holes of 100mm maximum, may be placed no closer than 90mm to the edge of the element. Larger items, such as recessed distribution boards or televisions, should not be placed within a bracing element.
Downlights
Structural timber must not be cut out or notched when installing fittings such as downlights. NZECP54 states that the installation of recessed light fittings must not degrade structural elements by cutting or notching joists, beams, rafters, or battens. Note that this includes ceiling battens.
New Zealand Electrical Code of Practice 54 [PDF, 1.8MB](external link) – WorkSafe New Zealand
Penetrations through IP rated fittings:
While we're on the subject of penetrations, IP rated fittings are factory tested, so any additional penetrations made on-site will likely void the product warranty and potentially allow water or moisture to penetrate the fabric of the building.
Important information for EWs about renewing your Practising Licence
If you wish to legally carry out prescribed electrical work (PEW) you must have an active Practising Licence. The easiest and quickest way to ensure your Practising Licence is up to date is to re-license up to three months before it expires by applying through the Online Licensing Portal on the EWRB website here:
Occupational Licensing Portal(external link)
There are several benefits to renewing your Practising Licence on time:
If you already have an approved photo on your file, your application will progress as a 'fast track renewal' and will be approved automatically, providing you meet the requirements.
If you renew your Practising Licence before it expires, the effective-from date of your new licence will not start until your current licence expires, avoiding any gaps between your Practising Licenses on the EWRB Public Register.
EWRB Public Register(external link)
If you do not renew your Practising Licence before it expires, you will be required to submit a new application.
There are many disadvantages of missing your licence renewal window:
A new Practising Licence application can take up to 20-working days to be approved;
The period of time you were un-licenced will show on the public register; and
You run the risk of carrying out PEW illegally.
The Licensing Team will notify you three months before your Practising Licence expires. You are strongly encouraged tosubmit a renewal application at that time.
Senior Technical Advisor
A permanent position at the Ministry of Business, Innovation and Employment (MBIE), within the Occupational Regulation team, is currently available. The position available at MBIE is the 'Senior Technical Advisor' role within the Occupational Regulation team. You can read more about the role below and apply online through the MBIE careers website here:
Senior Technical Advisor(external link)
Utilise your regulatory leadership skills and knowledge of the electrical workers industry
Interesting, varied, and challenging role
Permanent opportunity either based in Auckland or Wellington CBD
Occupational Regulation are currently looking for a Senior Technical Advisor to join the team. This role will have a specialised focus on the Electrical Workers Licensing Scheme. In this role you will be responsible for providing high quality technical advice, in support of Occupational Licensing/Registration functions, the Electrical Workers Registration Board (EWRB), to practitioners, stakeholders and the wider Occupation Regulation and making decisions under delegation and/or support to the appropriate person for making statutory decisions for licensing, assessments and examinations.
Nga pukenga me nga wheako e hiahiatia ana - Skills and experience required:
Significant industry experience as a thought leader in the Electrical industry, this includes knowledge of current Electrical laws, policy, procedures, guidelines, and occupational licensing requirements;
A demonstrated knowledge and understanding of the principles of occupational regulation, natural justice, and fairness;
Capability to establish positive external relationships with a wide variety of organisations, groups, and individuals.
Excellent writing skills, that is the ability to present ideas, information, and advice, in a way that is understandable and acceptable by a range of audiences;
Strong analytical skills and a demonstrated ability to exercise sound, reasoned judgement and decision making.
Contractual Disputes – how to avoid having a complaint made against you
Although contractual or commercial disputes fall outside the jurisdiction of the EWRB, the Board continues to see a significant number of complaints brought against electrical workers following a contractual dispute. Often a complaint is made by a disgruntled or dissatisfied client, generally after communications have broken down.
So, what steps can you take to avoid having a complaint made against you?
Complete accurate and detailed certification of your work. Take photos of your completed work or how you left the job. You can find guidance on our website here:
COCs and ESCs;
Don't leave a site unsafe. If you're not allowed or unable to get back on a site – ask someone else to go in and make it safe. It's still your responsibility;
Ensure your prescribed electrical work (PEW) is compliant; and
Work within the limits of your licence class.
One last thing: never withhold certification documentation for payment (it's illegal). No matter how sour the contractual relationship has become, there's no justification for withholding certification documentation, and a complaint can be made against you for failing to supply certification within the required time period.
Further guidance can be found within the EWRB Toolbox:
What should I do if the homeowner is unwilling to pay for completed work?
Disciplinary hearings
Phillip Horncastle, Inspector, I 260931, EW115166
Navneel Ronil Prasad, Electrician, E263559, EW133868
Connie King, Electrician, E264923, EW126540
Other matters
The Board also dealt with 7 other matters