Electron Issue 096
Keeping you up to date with the latest regulatory changes, exam reports, technical issues, consultation results and other issues affecting electrical workers - published June 2019.

Presiding Member's update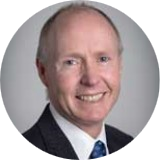 This Electron comes part way through relicensing for 2019. With some four weeks to go there are still a lot of electrical workers who are yet to relicense. You are encouraged to complete the process early and to take advantage of the light touch process that has been put in place for this licensing round. Early reports are that it is very user friendly and makes relicensing a simple process. Remember that failure by an electrical worker to relicense by 30 June 2019 means that they are no longer authorised to carry out prescribed electrical work.
In April, the Board said farewell to Neil McLeod. Neil was first appointed to the Board on 2 July 2009 and served as Deputy Presiding Member from 2012 to 2013 and Presiding Member from 2013 to 2016. Neil brought a wealth of practical on the job knowledge and experience to the Board, as well as a depth of governance experience having been a local body councillor prior to his appointment. Throughout his time on the Board, Neil was always willing to take on extra responsibility and to work tirelessly to improve electrical worker licensing. His contribution has been immense and the Board thanks him for all his efforts.
Two new members have been appointed to the Board. They will join the Board at its June meeting. Details on the appointments will be in the next Electron.
The Board has decided that the Electron will be published on a set schedule with no less than six Electrons being published each year and on a regular date – the first week of every second month starting in February. To ensure delivery to your inbox make sure you have subscribed to the Electron mailing list on the Board's website.
This Electron contains a number of topical articles. Please take the time to read them and to discuss and share them in your workplace.
Regards,
Mel Orange
Presiding Member
Renewal round update – full steam ahead!
The biennial renewal round for electrical worker (EW) practising licences is underway. Currently, just under 40% of EWs have renewed their practising licences. If you haven't already, it'll be a load off your mind to get your renewal completed early, so look out for our emails!
Complaints - making and avoiding complaints
Past Electrons have contained articles about the disciplinary process under the Electricity Act. This article focuses on how to avoid complaints; when to make a complaint about others; and electrical worker obligations to report electrical accidents to WorkSafe and to notify WorkSafe of situations which present an immediate danger to life or property.
Time and client pressures – safety comes first
The Board often hears from electrical workers that the reason behind them doing non-compliant work was that they were under pressure from a client or that they let their standards slip because of general work pressures. Neither is an excuse for non-compliant work.
What happens if I can't finish a job, how can I certify that work?
Despite the best of intentions there are occasions when, for various significant reasons, an electrical worker is unable to complete work which is in progress. This could include situations where the relationship between an electrical worker and client irretrievably breaks down, exclusion from site, or other circumstances that result in the electrical worker being unable to finish their work.
What happens if I can't finish a job, how can I certify that work?
Disciplinary hearings
The following is a summary of the hearings held by the Board from February through to March 2019.
Prosecutions
EWRB v Peter Atkins
In February 2019 the Board brought proceedings against Peter Atkins in the District Court at Christchurch.
Read the full notice - EWRB v Peter Atkins
EWRB v David Gardner
In April and May 2017 David Gardner installed fourteen heat pumps in the Waikato Region. This involved prescribed electrical (PEW) work which Mr Gardner was not registered or licenced to carry out.
Notice of new tool in Toolbox
We have added a new article to the EWRB toolbox for all electrical workers who install or work around data and communication networks within electrical installations.
This guidance will assist with ensuring these networks are safe, compliant and to mitigate any hazardous or detrimental effects from other general electrical wiring.
What do I need to know about installing data and telecommunications cables?