Electron Issue 101
Keeping you up to date with the latest regulatory changes, exam reports, technical issues, consultation results and other issues affecting electrical workers - published April 2020.

Presiding Member's update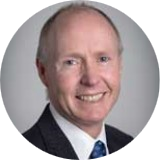 I hope this Electron finds you safe and well within your bubble.
This is a difficult time for electrical workers. Some will be providing essential services. Others will be wondering when they will be able to get back to work. Whatever your status, make sure you take advantage of the various resources that are being provided in relation to your and your family's health and welfare.
The electrical worker licensing team has limited capacity at this time to deal with enquiries. Access to systems is limited and the contact centre, which deals with multiple business areas, is prioritising calls relating to essential services. Please be patient and bear with any delays.
The Board has made arrangements for those who cannot complete a competency course prior to relicensing. There is further information about this in the Registrar's update so please read it carefully along with other key lockdown information that has been provided.
The lockdown may provide an opportunity to develop your business recovery plans or to brush up on your electrical knowledge including the various standards that apply to prescribed electrical work. The Board's Standards Portal has access to over 90 standards. Take some time to review the standards you regularly use and to check out some standards you may not have used before. This Electron also contains some detail on some issues around the listing of AS/NZS 3000 in the Portal. Make sure you read the article and the information provided.
Finally, please take care over this period, stay in your bubble and be kind.
Mel Orange
Presiding Member
Registrar update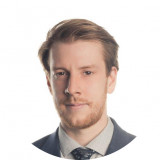 Kia ora, I started the previous Electron at the beginning of this year hoping you might have found time for a well-deserved end of year break with family and friends to refresh yourself before the start of another busy and productive year.
Needless to say, within that short space of time, our lives, along with the world's population, have been plunged into an unforeseen pandemic - the eventual effects of which are not yet known.
We know there are many electrical workers and companies that are experiencing significant challenges and my message to you all is that we are facing these uncertain times with resilience, united together.
I would like to make special mention of all those electrical workers that are involved in keeping our essential businesses operating and for which all of NZ is most grateful. There has been a good level of detail added to the essential business guidance on MBIE's Building Performance website.
While we are in raised COVID-19 Alert Levels, all EWRB services will be at reduced capacity. Our office is closed and all of our team are working remotely. There are some key suppliers offline, but we anticipate that the public register will remain accurate and current. The team is making registration and licensing a priority. However, please expect delays to processing times for all services including applications.
Should you have any questions with regards your registration or licence, read our FAQs available on our COVID-19 update page. The information on this page provides some advice around how we are able to support those who are affected by reduced competency programmes.
Please follow the Government's COVID-19 advice to keep yourself and others safe - especially if you are working as an essential business. Please refer to the Ministry of Health for health-related information and www.covid19.govt.nz for all other COVID-19 information from the government.
Ministry of Health website(external link)
covid19.govt.nz(external link)
For support with grief, anxiety, distress or mental wellbeing, you can find information on the COVID-19 website.
Looking after your mental wellbeing(external link) - covid19.govt.nz
Be respectful and patient with those around you; the better we can all work together the quicker we can start to make significant improvements to the current situation.
Kia kaha, kia maia
Duncan Connor
Registrar of Electrical Workers
Clarity on AS/NZS 3000:2007
There has been some confusion recently about what version of AS/NZS 3000 electrical workers are required to follow. This has come about as a result of the development of a new version (2018) the Standard that has been adopted in Australian jurisdictions. The version cited in the New Zealand Electricity (Safety) Regulations is the 2007 version not the most recent (2018) version.
To be clear AS/NZS 3000:2007 is the cited standard in the Electricity (Safety) Regulations 2010. It will remain the legal version for use in New Zealand until such time as the new version is cited in the Safety Regulations. It is not expected that this will occur for some time yet. When it does occur, there will be a transition period to allow industry to change and adopt the new standard.
When using the Board's standards portal the 2018 version is listed as "Current" whereas the 2007 version is listed as "Superseded". Ignore the "Superseded" reference. It is the result of how the Standards Website lists standards. It is not a reference to the legal status of the standard. To make sure that you have access to the 2007 version make sure you include "superseded versions" in your standards listing or search.
More information around how standards are developed, updated and cited in legislation is available from the links below.
Standards NZ FAQ(external link)
Cited standards in NZ Electricity (Safety) Regulations 2010 Schedule 2(external link)
Disciplinary Hearings
Prior to lockdown we have still been undertaking disciplinary hearings, given the current situation and disruption caused to many working in our industry, we have not included the summaries of these in this edition of Electron. They are available for you to view on our website and cover the previous two months' worth of notable cases. We will resume including these in our next edition.
Prosecutions
EWRB v Collings
Mr Collings was fined $3,000 and ordered to pay costs in the District Court in Hamilton on a charge of carrying out prescribed electrical work when not authorised.
Read the full notice - EWRB v Collings
EWRB v Bennett
The Board prosecuted Duncan Bennett in the North Shore District Court for carrying out PEW without any authorisation to do so.