Electron Issue 102
Keeping you up to date with the latest regulatory changes, exam reports, technical issues, consultation results and other issues affecting electrical workers - published June 2020.

Presiding Member's update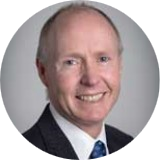 It has been a challenging period for electrical workers. Whilst we are slowly returning to business as usual there are, and will continue to be, challenges for electrical workers. I hope that you are now familiar with the new health and safety requirements that COVID-19 has imposed. Please remember that, as always with electrical work, electrical safety comes before all else.
Budget 2020 held some positive news for the industry. Trades training has received a $1.6bn boost. The funding includes targeted investment support for critical industries such as building and construction and funding support for employers to retain and keep training apprentices. The development and retention of future electrical workers is important to the future of the electrical industry in New Zealand. If you have trainees or are thinking of taking on trainees, then make sure you take advantage of any funding opportunities that exist.
Finally, the Board is working toward publishing its disciplinary decisions on its website by way of a public database of previous decisions. Publication of disciplinary decisions is common practice in New Zealand where there is a principle of open justice and open reporting and where the courts have stated that there is a public interest in an adverse finding in a disciplinary case being published. The Board's aims, in establishing a database, include educating the industry and assisting electrical workers to become more familiar with Board's disciplinary process and findings by being able to review past decisions.
Mel Orange
Presiding Member
Registrar update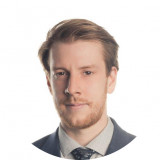 Kia ora, the COVID-19 pandemic and its effects remains an evolving situation and we are still to witness all the immediate and longer lasting impacts it will have for NZ collectively and for us individually.
While I appreciate that all electrical workers have and will continue to be impacted to a greater or lesser degree depending on their particular circumstances, it would be fair to say there has been some positive progress with the easing of restrictions.
I am hearing that at least for some electrical workers the return to level 2 has resulted in a very busy time, catching up on deferred projects in addition to dealing with pre-scheduled work and new enquires.
A return to Alert Level 2 may mean a greater sense of normality, or possibly an adjustment to a new normality it remains of even more paramount importance that electrical /workplace safety is always maintained and rigorously promoted as the number one priority by all electrical workers.
I also want to acknowledge that during times of uncertainty there can be personal, financial or business concerns that may be affecting you or your work colleagues. It's important during these times that we feel confident to reach out for help and support our fellow work colleagues should they need assistance.
The official government COVID-19 website(external link) has a number of resources and contacts to help you during these uncertain times. This includes information on looking after your mental wellbeing(external link) and financial support for businesses(external link).
In terms of our licensing services, we are back operating as normal. We have a mix of people working in the office or at home and all of our key suppliers are back online. There may be some delays for licensing services and our call centre service centre as we clear through a backlog although we expect in the coming weeks we will be back to normal wait times. Should you have any questions with regards your registration or licence, read our FAQs available on our COVID-19 update page.
Finally, please continue to follow the Government's COVID-19 advice to play it safe. Refer to the Ministry of Health for health-related information and covid19.govt.nz(external link) for all other COVID-19 information from the Government.
Duncan Connor
Registrar of Electrical Workers
Featured standards
There are over 90 electrical Standards available for licensed electrical workers to download for free from the Board's portal. To promote the use of these free Standards, Electron will be highlighting a selection of what's currently available.
Electrical Workers Registration Board portal(external link)
AS/NZS 5033:2012 – Installation and safety requirements for photovoltaic (PV) arrays
This standard addresses the safety requirements for photovoltaic arrays (PV), including direct current (DC) array wiring, protection devices, switching and earthing.
PV systems have inherent characteristics and pose further hazards in addition to standard alternating current systems. DC and PV arrays in particular can produce fire risks resulting from electrical arcing sustained by the systems normal operating current.
AS/NZS 4777.1:2016 – Grid connection of energy systems via inverters – Part 1: Installation requirements
This standard specifies the electrical and general safety installation requirements for inverter energy systems up to or equal to 200 kVA for the injection of electric power to an electrical installation connected to the grid at low voltage.
It is important to note this standard must also be used in conjunction with the connection and technical requirements of the appropriate electricity distributor.
AS/NZS 4777.2:2015 – Grid connection of energy systems via inverters – Part 2: Inverter requirements
This standard specifies the minimum performance and safety requirements for the design, construction and operation of inverters intended for use in inverter energy systems for the injection of electric power through an electrical installation into a distribution network.
It is important to note this standard must also be used in conjunction with the connection and technical requirements of the appropriate electricity distributor.
Maintaining the safety of fluorescent and high intensity discharge light fittings
A recent article in the Energy Safety newsletter(external link) has highlighted safety concerns and guidance on commercial lighting maintenance.
The number of fire-related incidents involving fluorescent and high intensity discharge luminaires in commercial buildings indicates that light fittings in buildings are not being routinely assessed and maintained.
This raises a concern that building owners are not (or may not be aware of) doing periodic routine inspections.
The Lighting Council New Zealand and Energy Safety are reminding commercial and industrial property owners to regularly check the condition of the lighting components in their luminaires such as capacitors, ballasts, lamp holders and starters.
According to the Lighting Council, capacitors have a life span of 5-10 years and must be replaced within the 10 year period. Energy Safety recommends to check and maintain light fittings every 2-3 years and engage an electrical worker to replace components such as capacitors as soon as signs of damage or ageing appear.
This article is attributed to Energy Safety a division of WorkSafe NZ
Disciplinary Hearings
The Board has not been able to pursue prosecutions of non-registered persons over the lockdown period as the Courts attended to essential matters. We anticipate that deferred cases will be actioned in the not too distant future. The Board has, however, dealt with a number of disciplinary cases involving registered persons as "on the papers hearings".