Electron Issue 090
Keeping you up to date with the latest regulatory changes, exam reports, technical issues, consultation results and other issues affecting electrical workers - published January 2018

Registrar update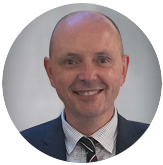 It is with sadness that I mention the passing of John Sickels the long-time Electrical Workers Registrar. John passed away on Saturday 2 December after a short retirement having retired in 2017 from the role he served in for 27 years. A service was held in Lower Hutt on 6 December to remember John's life.
I would also like to give my best wishes to Neville Simpson as he retires from Master Electricians.
This Electron contains several technical updates plus commentary on the NZBN and the Board's Strategic Projects.
I also take this opportunity to wish everyone in the industry all the very best for the New Year.
All the best,
Simon Robb
Registrar
Presiding Member's update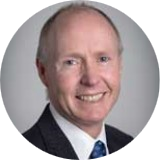 At the Board's November meeting I took over the Presiding Member role from Shane Dolan who has served on the Board since 25 October 2010 and has decided not to seek reappointment. I would like to thank Shane for his service and dedication to the Board over the years of his appointment. Shane brought a wealth of knowledge to the Board and, over the years, worked tirelessly to improve its systems and processes. Quentin Varcoe has also decided not to seek reappointment. Quentin's unique mix of being an Electrical inspector and a lawyer has been invaluable to the Board and, like Shane, he will be missed. The Board wishes both Shane and Quentin all the best in their future endeavours.
The Board was saddened by the death of our former Registrar John Sickles. John was the face of the Board for 27 years and whilst he retired in 2017 he was still helping out from time to time by giving the Board and the Ministry the benefit of his wealth of knowledge. His passing is a loss to the industry. Our sympathies go to his wife Marilyn and his family.
In this issue of Electron there are updates on the Board's current strategic projects which are themed around 'getting your registration' and keeping your licence'. Both projects are progressing well and it is hoped that consultation will be carried out in 2018 to test some of the ideas being developed. All electrical workers should take the opportunity to participate in those consultations. It is your opportunity to help shape the future of your industry.
Finally, on behalf of the Board I wish you the best for the New Year.
Best wishes,
Mel Orange
Presiding Member
What constitutes a Certified Design?
The Electricity (Safety) Regulations 2010 and the Gas (Safety and Measurement) Regulations 2010 both provide for the use of a certified design to modify the installation standards' requirements that apply to electrical and gas appliances and fittings, and ensure that essential safety requirements are met.
Gas appliances certified to AS/NZS 5263-series standards
Standards Australia and Standards New Zealand have now published specific type standards in the AS/NZS 5263 Gas appliances series of standards. These replace older Australian gas appliance standards.
This will make certification to joint Australian/New Zealand Standards more relevant and accessible for suppliers of gas appliances in New Zealand.
Flame safeguard on gas appliances certified to AS/NZS 5263.1.1
Changes to certification requirements for domestic gas certification in Australia took effect from 1 July 2017. While these requirements do not automatically apply in New Zealand, Energy Safety recommends suppliers of domestic gas cooking appliances that rely on Australian certification should take steps to implement flame failure protection (flame safeguard) on gas hobs.
Find out more about the changes to certification requirements
Strategic projects - update
The Board introduced its two strategic projects in the last issue of Electron. These are:
Registration Criteria – getting your registration: This project is looking at the process for electrical workers to become registered.
Ongoing Competency – keeping your licence: This project is looking at how electrical workers stay up to date with technological advances and maintain their competency once they are registered.
Moving towards a digital marketplace with the New Zealand Business Number (NZBN)
As we move towards a truly digital business environment, the NZBN will become central to the way we do business. Over time, the NZBN will enable new services and innovations across finance, customer service, procurement, supply chain management, data and more.
Every business in New Zealand can now get an NZBN. To find out more about how it can help your business read the full article.
Hearing Outcome
The Board found an electrical worker guilty of disciplinary offences under section 143(a)(i) and 143(f) of the Electricity Act 1992 and fined him $1,500 and ordered him to pay costs. The offending under section 143(a)(i) related to the failure of the Respondent to adequately supervise trainees who carried out the prescribed electrical work and a failure to have high risk prescribed electrical work inspected.