Electron Issue 095
Keeping you up to date with the latest regulatory changes, exam reports, technical issues, consultation results and other issues affecting electrical workers - published March 2019.

Presiding Member's update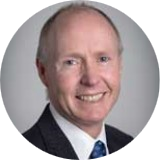 This Electron contains key information about the upcoming 2019 licensing renewal round and the transition to a licence renewal schedule based on the date electrical workers were first registered. Please read the information in this Electron carefully and make sure that you are ready for relicensing.
Relicensing on time is important. If an electrical worker does not complete the relicensing process by 30 June 2019 then they are no longer authorised to carry out or supervise prescribed electrical work. To ensure this does not happen, make sure you have completed your competency programme and that your contact details on the Register are up to date so that you receive licence renewal correspondence.
Given the changes that are taking place, the Board has decided that this Electron will focus on relicensing matters. The next Electron will return to providing topical information.
Regards,
Mel Orange
Presiding Member
Licensing renewal update
Changes to electrical worker relicensing
The Electrical Workers Registration Board is changing the timing of electrical worker licence renewals, so that there won't be a two-yearly rush where all electrical workers have to renew their practising licence.
Find out more about the changes to electrical worker relicensing
Licensing renewal FAQs - General
These FAQs have been removed from the site
Licensing renewal FAQs - Employers
These FAQs have been removed from the site
Licensing renewal FAQs - CPP's
These FAQs have been removed from the site
Disciplinary Hearings
The following is a summary of the hearings held by the Board from October through to December 2018. There are also some more detailed articles on cases the Board considers other electrical workers could learn from.