Electron Issue 100
Keeping you up to date with the latest regulatory changes, exam reports, technical issues, consultation results and other issues affecting electrical workers - published February 2020.

Presiding Member's update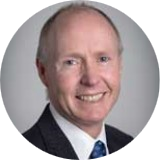 The holidays are over, and a new decade is upon us. The indications are that it will be a busy one for those in the trades. A recent announcement from the Minister of Building and Construction on the release of a Construction Sector Transformation Plan noted that, based on the National Construction Pipeline Report 2019, national construction activity over the next five years is forecast to total $214.9 billion. The Government's extra $12 billion in investment in infrastructure deficit will add to this total. A Ministry of Business Innovation and Employment report published in July 2017 entitled 'Future demand for construction workers' estimated New Zealand will need 14% more electricians by 2022.
A question for the Board is 'how can the Board support industry growth?'. One way is by looking at the classes of licence to see how changes could increase productivity whilst also enticing more people to enter the industry and to ensure that those that do enter are retained. Over the course of the year the Board will be talking with industry to get your views about the concepts that it has developed. Keep an eye out consultation documents that will be released and events where you will be able to have your say.
More detail on this and other programmes that are underway are contained within this edition of Electron.
Finally, Claude the cat is back! The Energy Safety summer safety campaign is underway. Check out the tips to keep safe at the Worksafe Website(external link)
Mel Orange
Presiding Member
Registrar update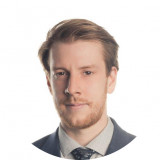 Kia ora and happy new year for 2020. I hope you all managed to spend some quiet time over the summer with family and friends, refreshing yourself for what will no doubt be another busy year ahead.
Last year we completed a nationally representative survey of the New Zealand public to get an idea of how aware they are of the electrical licensing regime and obligations around prescribed electrical work. Some of the information we found was that:
Around half of adult New Zealanders had hired someone to carry out some form of electrical work or appliance repair in the past two years.
Consumers are generally aware that there are restrictions on the type of electrical work they can legally do themselves.
Forty-two percent of adult New Zealanders had heard of the Electrical Workers Registration Board.
Awareness of the public register of electrical workers is low at 22% of adult New Zealanders.
These survey results help to shape the Board's priorities for the months ahead. While some work is already underway to increase awareness of licensed electrical workers, as a reader you can help us share some important messaging with friends, family and businesses you may work with. The message is to check the public register and ask for a licence card before work is carried out; this is to ensure the electrical worker is appropriately licensed before they carry out any work.
The information above gives us a lot to do to improve awareness, but our work doesn't stop there. Some other things coming up for the Board this year are; beginning work on reviewing the classes of registration, the Review of Vocational Education starting to take effect and closely monitoring the work driven by Minister Salesa in the wider building and construction sector. These are all good things for the industry, but they may bring more change. It's important for you to share your views and opinions when we consult on possible changes, so keep an eye out for our emails seeking your help.
Duncan Connor
Registrar of Electrical Workers
AS/NZS 3017:2007 – Electrical Installations – Verification Guidelines
AS/NZS 3017 sets out the common test and inspection methods required to verify that a low voltage, MEN electrical installation complies with safety requirements for the prevention of fire, or a person or livestock sustaining an electric shock.
Industry Engagement
The Board will also be consulting with industry this year on possible changes to license classes, its Section 158 review of the Electricity Act and its concept for the future of competency programmes.
Always Use the Right Fittings
Energy Safety has released an information bulletin following a recent fatal incident.
Switchboard Labelling
Thought should be given to what sort of labelling is needed to ensure that those who use the installation can identify what the function is of the associated electrical equipment.
Disciplinary Hearings
The Board dealt with a number of cases in October and November 2019 which included allegations relating to the provision of certification.
Prosecutions
EWRB v Woodhouse
Mr Woodhouse was sentenced at Porirua District Court for performing unauthorised prescribed electrical work which included the installation of lights, power points and an outside water heater at a property in Mana.
Read the full notice - EWRB v Woodhouse
EWRB v Zou
The Board laid a charge against Mr Zou, director of Airon Ltd, after receiving a complaint about electrical work that he had carried out involving the installation of heat pumps.
Read the full notice - EWRB v Zou
EWRB v Belmont
On 29 January 2020, Mr Belmont pleaded guilty to one charge of performing unauthorised prescribed electrical work under the Electricity Act 1992.